Words can move people. Action, after all, starts with an idea in one's head. So if your resolution this year is to try new things, pursue your passion, or even become a better version of yourself, fill your mind with enriching ideas from books (especially empowering books for young Filipinas such as yourself).
But with the millions of books out there, how do you find the good ones? We thought it would be a great idea to ask writers—people with a deep love for the written word—for recommendations.
So we, the writers of Edukasyon.ph, share with you the books that inspired us and added value to our lives.
May these books also inspire you to be the strong, confident, and successful woman you are meant to be:
If I Could Tell You Just One Thing
Richard Reed
"Gives you best pieces of advice from successful people all over the world. It humanizes their success and also shows you the roadmap they took to get there." – Zara Carbonell
The Bell Jar
Sylvia Plath
"The novel just captures the feeling of: 'What do you do when your life is just beginning but it feels overwhelming?' There's so much power in how Plath struggled with being a woman and her mental health (#mood). You don't feel like you're alone." – Belle Mapa
Year of the Introvert
Michaela Chung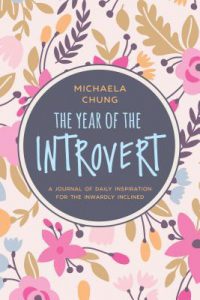 My personal recommendation! This book is basically a 'daily devotional' for introverts struggling to find their strength in a world that favors extroverts (AKA the outgoing and overtly expressive). You get to read bite-sized chapters about the power of introverts and advice on how to enjoy day-to-day life as a person who prefers spending time alone.
Becoming
Michelle Obama
"Talks about life as an ever-changing adventure that we must all embrace. I love how it breaks the idea of, 'What do you want to become when you grow up?' as if you only had one choice." – Zara Carbonell
I Am Malala
Malala Yousafzai
"How she described her humble beginnings will make you want to fight for what you believe in (which, in this case, involves education for girls), despite sheer pressure by violent external forces to give in to their demands." – Lis Fortun
The Artist's Way
Julia Cameron
"Stop thinking that creativity is just for artists; It's for everyone. This book taught me the value of Morning Pages: 3 pages of longhand, stream of consciousness writing that you do every day after waking. It turns off your inner editor and releases the creative childlike spirit that every person is born with. This book stopped me from thinking, 'I'll never be good enough,' and gave me a practice I'll carry for life." – Belle Mapa
Beloved
Toni Morrison
"Currently reading but I feel my girl-ness so strongly it has to be on this list. It's about a black woman who escaped slavehood after the Civil War, but is haunted by things that happened and things that she lost. It shows very meaningful relationships and interactions between black women of all ages and personalities too. It's unlike anything I've ever read." – Apple Nocom
Bird by Bird
Anne Lamott
"This book takes a personal, storytelling approach while teaching you how to be a better writer. It was recommended to me by a writing idol, and I pass the recommendation on to my writing mentees whenever I can." – Apple Nocom
Courage to Soar: A Body in Motion, A Life in Balance
Simone Biles
"Whether you're a gymnast or someone who is cultivating their own passion, Simone Biles' journey to becoming the first Olympian to win every medal at Worlds is bound to make you want to remember why you enjoy doing what you love. Plus she's sooo humble!" – Lis Fortun
Books give you access to the wise words of successful people. In other times, books can also be vehicles of extraordinary ideas by ordinary people. Whatever the case, reading can empower you to make a positive change in your life.
And did we mention 2019 is a great time for book lovers? Read Free Copyrighted Books From Public Domain in 2019 and Where to Get Them to find more reads for a fulfilling year ahead.
Visit the Edukasyon.ph blog for content that inspires and guides you through your journey of becoming the best version of yourself!
Tags:
all girls corner
book recommendations
books
Edukasyon at Home
empowering books for young filipinas
empowering young girls
life
personal development
reading list
recommended books
women empowerment