Architects have been making strides all over the world! No wonder a lot of students dream of painting the city skyline with a building of their own. But before they get to that, there's one major test they first have to get through – the ALE or the Architecture Licensure Exam!
The Architecture Licensure Exam happens biannually, every January and June and is conducted by the PRC or the professional regulation commission. The most recent Architecture Licensure Exam happened last January 25 & 27, welcoming 1,990 new licensed architects to the Philippine workforce.
We screened every participating school and found the top 5 performing schools with at least 45 examinees in last January's Architecture Licensure Exam!
Adamson University makes it to the top 5 with a 50.82% passing average. Of its 61 examinees, 31 of them are now licensed architects.
Coming in at 4th is Holy Angel University. 48 out of their 70 students who took the test passed, giving Holy Angel University a 68.57% passing rate.
On the 3rd spot is De La Salle College of Saint Benilde with 36 of its 48 examinees passing the architecture licensure exam. That's a 75% passing rate!
Advancing its way to the second spot is the University of Santo Tomas with a 76.85% passing rate. Congratulations to the 83 of the 108 Tomasian examinees who passed the board this January!
Are you ready to hear the Top Performing University??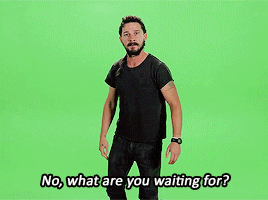 Securing the top spot as the top performing university in last January's Architecture Licensure Exam is Mapua University (for MIT) Manila with a whopping 84.31% passing average! Congratulations to the 43 of the 51 passing examinees of Mapua, you've made your school and country proud!
There you have it folks, the top 5 performing schools of the most recent architecture licensure exam! Congratulations to all our fresh architects! We are so proud of you!
At Edukasyon.ph, we understand that major exams like these are milestones to your career. With that, we want to help you in preparing and acing these exams. Check out our College life blogs to know more!
Tags:
Adamson University
Architect
architecture
Architecture Licensure Exam
de la salle college of saint benilde
DLS-CSB
education
edukasyon
edukasyon ph
Holy Angel University
MAPUA
University of Santo Woman
UST