Boring, dry, and dead — history is often looked on as an obsolete and not-so-exciting subject by many. While students who study history are often pictured as nerds (where's the justice right?). But did you know that majoring in history can be awesome too? If you're planning to take this field in college or are just interested in knowing more about it, here are the top five reasons why majoring in history is cool:
History is always relevant.
Contrary to the popular belief that history gets old and irrelevant, it is in fact a dynamic topic. It is everywhere and ever-changing. The role of history is to connect students to the past, learn from whatever life or moral lesson it gives and to apply this knowledge in the present. Whether it's your org's minutes of the meeting, an album of your family photos you keep in your room or your school's library, history will always be essential. Even the language that you speak right now is a part of history!
History majors can get along with everyone.
It's not true that majoring in history will take you nowhere than being like your beloved professors. History is never just history. You could actually apply all the lessons you learn in this subject across other academic disciplines. You can basically enter any field with your major.
Economics? Learn how the Tulip Mania in 16th century has become one of the greatest bubble story of all time.
Medicine? Discover how scientist study previous or even ancient strains of viruses in order to solve present day threats to humanity.
Sports? Find out how and why basketball has become one of the most popular sports in the country.
History is filled with (useful) trivia!
Another reason majoring in history is cool is that you'll literally be bombarded with trivia you can use for conversations starters or winning your school's trivia quiz! Who knows? Your trivia skills might win you the "Who Wants To Be A Millionaire?" question!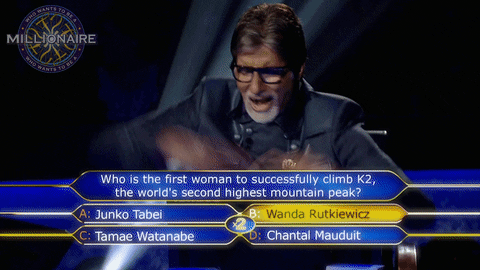 History will boost your writing skills.
Ever had those moments when your professor gave you a 2,000-word essay assignment due by end of week? And when that day has finally come, you still can't even think of a single sentence for your first paragraph? What a stress right? But because there's a lot of research involved in studying history, it can help you be more fluent in writing and understanding research papers.
History is full of
celebrities
… and memes.
Your history prof may seem like a normal lecturer inside the class but don't be surprised if one day you see them live on TV giving their insights on important topics about Philippine history or current events. And whoever said that old is boring might be wrong when it comes to history because this field shares a pretty large storage for memes to keep you energized!
Are you ready to explore the world of history? Check out the schools and universities offering courses in history. You can also learn more about surviving and thriving in college through Edukasyon.ph's College Life blog section!
Tags:
college life
history courses