TUP or the Technological University of the Philippines is a university that went through waves of changes since its establishment in 1901. With almost 500 faculty members, this university covers about 10,000 undergraduate students yearly.
Let's talk technical! Here are 6 things you ought to know about TUP. Let's count them down, shall we?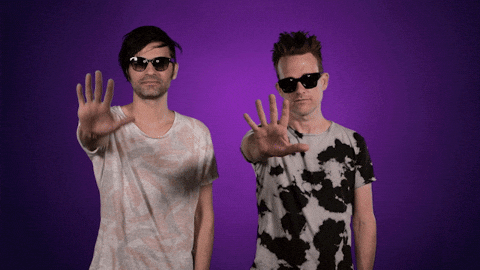 6 Colleges
All academic programs of Technological University of the Philippines are covered under its 6 colleges. The College of Industrial Technology and the College of Industrial Education were the first two colleges to be established in 1978. A year after, 2 more colleges were established, namely the College of Engineering and the College of Architecture and Fine Arts (1979). As the university grew and more students enrolled, the founders realized they needed two more colleges. Hence the College of Science and the College of Liberal Arts were added to the mix in 1995, completing the 6 colleges currently in TUP.
5 Satellite Campuses
The Technological University of the Philippines aims to reach out to as many Filipino students as possible, highlighting academic programs they're best at. You can find the main campus along Ayala Boulevard in Manila. However, for those who want the TUP education but can't make it to Manila on the daily, don't worry! There are 5 satellite campuses around the Philippines. These campuses can be found in Batangas, Cavite, Taguig, Quezon, and in Visayas!
4 Official Names
Before TUP became the Technological University of the Philippines, it underwent several name changes. In fact, when this institution was founded in 1901, it was first known as the Manila Trade School or MTS.
MTS was all about teaching useful skills for industrial trade such as carpentry, plumbing, and blacksmithing. In 1910, Manila Trade School explored education in primary and secondary school.
Along with these changes came its second name, the Philippine School of Arts and Trade—a name that lasted 49 years.
In 1959, the Philippine School of Arts and Trade yet again revamped itself with a mandate to offer courses leading to baccalaureate and graduate degrees. From there, it became the Philippine College of Arts and Trades or the PCAT.
And finally in 1978, the Technological University of the Philippines or TUP was born and the rest is history!
3 Official Publications
Typically every school or university has an official publication or student magazine. University publications let students know what's going on around campus. May it be the partnerships between the school and other companies or organizations, or internal activities such as campaigns for causes, sporting events, and academic highlights.
It's an effective way to communicate and engage. Needless to say, the Technological University of the Philippines takes this very seriously. So seriously that it has 3 official publications! These are the TUP Bulletin, Kalinga, and The Philippine Artisan.
2 divisions in every academic year
Universities vary when it comes to the division of their academic year. There are schools that are divided in quarters, some, in trimesters, and others in semesters. TUP divides its academic calendar into two sems. The first from June to November and the second from November to April.
In line with its mission of excellent education in technology and engineering, TUP makes sure to keep its tuition affordable for its students. Every unit costs about P150 excluding miscellaneous and lab fees.
1 vision in 118 years
In the 118 years of this institution's existence and even alongside its many changes, one things stays the same and even more true through the years. That is TUP's vision of becoming a "premier state university with recognized excellence in engineering and technology education at par with leading universities in the ASEAN region."
Are you from TUP? We'd love to know more about your alma mater! Hit us up with fun facts through the Edukasyon Facebook page!
Deciding on which university or college is best for you? We've got all your choices lined up at Edukasyon.ph and if you need extra help deciding, we've put a lot of work on our College Life Blogs just for you!
Tags:
college life
edukasyon
edukasyon ph
technological university of the philippines
TUP