The DCAT or the De La Salle University College Admission Test is the bridge that will take you from senior high school to your future uni along Taft Avenue. DLSU has been around for 107 years, pitching in more that just good education to Filipinos. It has also produced graduates who have made us proud in various fields. Aside from the education and people it's honed, being a Lasallian also has its quirks and insider culture – things only people who studied in DLSU would know.
While DLSU-Manila accepts college graduates, second undergraduate degree and postgraduate degree applicants – this guide is for high school graduates looking to get into DLSU. If you're an incoming froshie, read on! If not, check this site out for more deets!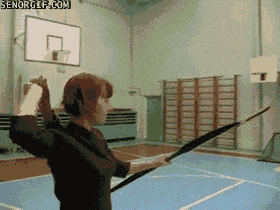 But how do you get into the home of the green archers? No worries, like any university, DLSU opens its gates for admissions. Usually this applications happen from July to September and testing schedules are from September to November.
Who is eligible to apply?
A 12th grade graduate by the end of A.Y. 2018-2019.

A 12th grade graduate from a school abroad who has not taken any college course/s.

A 4th year high school graduate who has not taken any college course/s.

A student who has passed the

Pep Test

(Passer of the Philippine Educational Placement Test)

A student who has passed the any

Alternative Learning System (ALS)

or

Non-Formal Education Accreditation and Equivalency (NFEA&E)

program that follows DepEd's regulations.

A student in possession of SAT (Scholastic Aptitude Test), IB, or AP results who

meets the DLSU criteria.

Results and certificates are still subject to clarification and will be approved under the discretion of DLSU.
Step 1:
Complete the application process
You can start your application process by going through the OAF (Online admission facility). To give you a head start, here are some requirements you should prepare.
Requirements:
Personal Information:

Full name, birthday, etc.

Proof of Citizenship:

Birth certificate, passport, colored passport-sized photo (valid for at least 6 months)

Academic Information:

High school ID, transcript of records,

other supporting documents

Processing Fee:

P600 – Filipino Citizens & P2,500 for Non-Filipino Citizens
Yes, you can pay online via your MASTER/VISA Card or over the counter at any Metrobank or Unionbank branch.
PS: A confirmation email will be sent to you within 7 working days. You'll need this email to secure an online test permit.
Step 2:
Take the DCAT!
You've made it this far, be sure to come prepared. Here are a few things you'd want to pack to be ready for your big day!
Remember to bring:
Your exam permit

Writing materials: Pens, pencils (Lead #1 & #2 only), sharpener and eraser

Your School ID

Brain food: fruits, veggies, nuts, sandwich/es, and water

A jacket: DLSU classrooms can get cold and freezing while taking a test is not a good strategy, tbh.
Step 3:
Wait for
your test results
Usually it takes about 2 to 4 months for the DCAT results to come out depending on when you took it. We're keeping our fingers crossed that you get back good results for your test. However, if you don't get it the first time, applying for reconsideration is worth the try!
The transition from senior high to college life is a big step for any student. It's always best to show up prepared, whether that be by knowing what exactly you want out of your university experience, knowing what career you want to end up in, or having great study hacks up your sleeves to get you through your College Life! Whatever it is, Edukasyon.ph has your back!
Tags:
college life
DCAT
De La Salle Green Archers
DLSU
edukasyon
edukasyon ph
Green Archers
UAAP