Because once a Roosevelt College Rover, always a Roosevelt College Rover.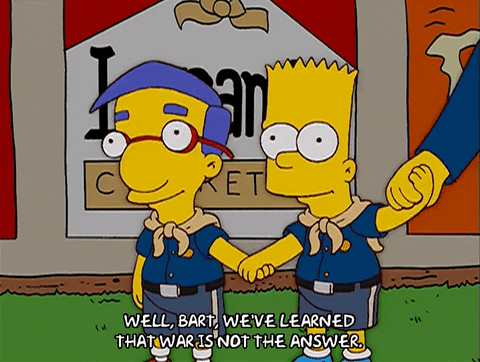 Being a scout has always been a part of growing up. Halos lahat tayo ay naging girl scout or boy scout dati. However, a #scoutlife is forever, and there are many lessons that we can learn from being a scout. Whether it's rope tying or team building, the scout spirit remains throughout our lives.
For Roosevelt College Rodriguez Rovers, the scouting life is their Bravo Uno. Here are five scout lessons that are also life lessons for everyone.
1. A scout is helpful.
Helping is not only limited to helping others but also helping yourself. We should not be afraid to acknowledge that we also need help. Just like what was thought during our scout years, we must not be afraid to ask for help because we will not be able to help others if we do not take good care of ourselves.
2. A scout is friendly and trustworthy.
During our scout years, we are trained to survive any trouble just by ourselves. We were equipped with basic survival skills, however, we are also taught of how we survive as a pack. In doing these team exercises, it shows how we are making an impact on our surroundings and how they are also affecting us.
3. A scout is obedient.
As scouts, we were taught to abide by the rules and not break them. Guided by good judgment, we do not disobey rules that seemed unfair. Instead, we change them through the right manner and influence policymakers to do the right thing.
4. A scout is brave and loyal.
Bravery and loyalty mean being true to everyone even with yourself. As we were taught in our scout years, being brave does not only mean the ability to face danger. It also means standing up for what you think is wrong and doing what you think is right. Bravery and loyalty are also shown when we take account to what happened and admit to these mistakes.
5. A scout is kind.
When we were scouts, we were shown that kindness is the universal language because they are acts that can be understood by anyone. We find strength in kindness and this does not only limit to human beings. Kindness can be done to animals and even in the environment that we are living in.