In the words of Benjamin Franklin, "By failing to prepare, you are preparing to fail." One way to gain life skills and prepare for life inside and outside of the classroom is through getting an emergency medical services certificate. First aid will come in handy, especially when traveling to remote locations. And no, you don't have to be a med student or aspiring paramedic to avail this certificate. EMS skills—short for Emergency Medical Services—should be made available to every aspirant in the country, to strengthen our emergency health system.
The certificate is offered by TESDA (Technical Education and Skills Development Authority) and equips its recipients with life support training for emergency situations. Basic skills taught by the course include first aid, basic life support, and infection control policies.
Here are a couple of reasons why you should consider getting EMS-certified, as well as the steps to do it:
1. Always be prepared for an emergency
The course trains its students in first aid procedures and other skills that could be used in the event of an emergency. Rather than the stressful process of searching what to do on your phone, having the knowledge necessary to act immediately during a time of crisis could truly spell the difference between life or death. Every minute counts.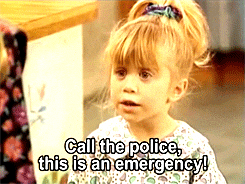 2. Access various medical career opportunities
When certified by TESDA under this program, you could potentially work as a first aider, emergency room assistant, or an emergency medical technician. Those are only some of the potential employment opportunities that you could get upon completing the course. If you want to work closely with the medical field and help save lives, those career paths could potentially be for you.
3. Quick registration involving minimal requirements
As a practical course that anyone could find useful, the requirements to take it are minimal. To apply you will need the following:
Certificate of birth (NSO copy)

Academic record (high school diploma)

Good moral character certificate or honorable dismissal

1×1 or 2×2 photo ID (for record purposes)

Drawing or drafting skills
4. Skills can be applied by anyone, no matter what career
Regardless of whether you choose to use the certificate to gain employment at a hospital or a company, the skills gained via the course can be applied to anyone's life outside of the classroom. As emergency situations can apply to practically anyone, it's important to be able to equip yourself with the protocols needed to ensure that you and those around you are able to handle a crisis should one occur.
Here are 3 easy steps to start the process today:
Check out the

TESDA course website

Choose from the l

ist of locations to take the TESDA course
If you just graduated high school or want a way to prepare for the safety of yourself and those around you, the emergency medical services certificate can help you pave the way for a better future. Upon completing the 960 hours of training conducted by TESDA and passing an exam about what was taught, certified individuals can apply for work opportunities at hospitals/companies and use the skills learned in their everyday lives.
After all, as much as we don't want disasters to strike, it always helps to have the skills, so you're prepared for the worst-case scenario. Who knows, you may someday become someone's hero when you least expect it!
Find more schools that offer tech-vocational courses through Edukasyon.ph, and check out our College Life blog section for more tips and advice that will help you succeed in your education-to-career journey.
Enjoying the blog? Register on Edukasyon today!
Tags:
college life
Medical Courses
tech-voc