Is it just me or all the extracurricular activities, school events, and social gatherings makes your wallet feel like it's a black hole of nothing?? (Please say it's not just me.) As much as we wish we had unlimited funds and a credit line that never ends, it's just not true. Plus, the fact that getting older makes you feel more guilty for asking more from your parents. #SorryMa
For the love of keeping life sane and sound, we figured out a few ways you can hustle on the side to fend for your own extra expenses without losing too much of your time! The best part is, if you choose well, this could even up your game after graduation! You'll find that the extra work while studying becomes an asset to your CV, if it's aligned with your professional goals.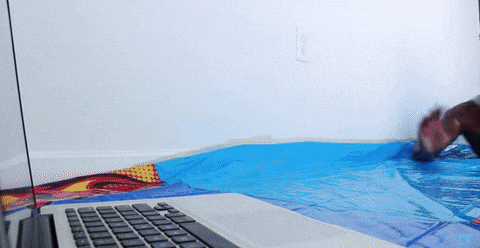 Freelance on Upwork
If you're all about that freelance life, upwork is your next best friend. It's a platform for different talents. If you're into creative writing, copywriting, graphic designing, translating, or even being a voice talent – you'll find your next gig via Upwork! The more gigs you get, the higher you can charge. And, getting paid is safe and convenient, too! You can register your bank account and they'll wire you your salary on your chosen dates.
Teach Online
Another fun way to get a headstart and extra moolah is to get into online teaching! As the world is getting more global by the minute, there's a big need for English tutors online. You can check out these sites, if English is your strong suit. Alternatively, if you're better an another subject, there still are a lot of people who could use your help online. Look for the person student-tutor match through Wyzant.com, and they'll gladly walk you through how to become an online tutor!
Be a transcriber
Have your parents ever asked you to repeat exactly what they just said to make sure you were listening? If they have – thank them, because you can turn that skill into your next part-time job with resumeedge.com! You can actually turn transcribing into a side hustle. Of course, your listening skills will be tested before you can be a transcriber, but a good advantage would be learning about various industries while you're at it. You start learning about education, medical fields, business reports, etc. – just by having to transcribe!
Write someone else's resume
Have you been figuring out how to write resumes in different formats? If so, take your learnings up to the challenge and apply for being a resume writer through resumeedge.com! By doing this, you'll be sure to have learned all the way by the time you'll need to write YOUR resume. You'll find out what works, what doesn't and how to creatively relay all your accomplishments to give you the best chance to your dream job! Yay, you!
Write for Edukasyon.ph
If you want something that taps on to your passion and helps other students out, you're more than welcome to be a contributing writer at our blog at Edukasyon.ph! Share your experiences by putting them into words. You never know who might just need to hear your stories. Not only will you officially become a published writer, but you will also have that feel good feeling knowing that you are writing to uplift other students! If this is something, you're excited for, we'd love to hear from you! Hit us up through this link!
We can't wait to hear take on new challenges through these online part-time jobs. If you're looking for more things to add value to your life, head on to our All About Senior High blogs! We talk about fun, friends, family, and so much more at Edukasyon.ph. See you!
Tags:
advice
all about senior high
Career
college life
edukasyon
edukasyonph
freelance
job hunt
money
online
part time job
students
working student