How fast do you take to eat a plate of your favorite food? Depending on your appetite, it may take you anywhere from five minutes to half an hour to gobble up every morsel. But how about the time it takes for each ingredient to be processed way before it even reaches the kitchen? Also think about how food products are kept germ-free, with stamps for expiry dates.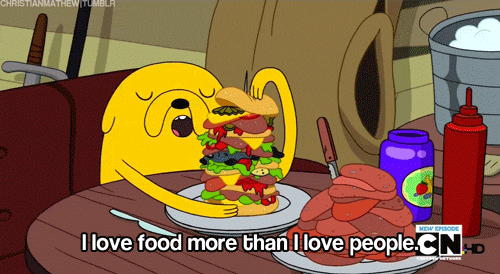 Preparing food is not just art (though the plating may be Master Chef-worthy), it's a careful science too. From menu planning and packaging to implementing disease prevention, nutritionists and food tech specialists have got it covered.
For those who want to make a career out of food without focusing on cooking and baking, what if we told you that you can become an authority on food without working in a kitchen? You'll be responsible for public health, ensuring that every item is nutritious and safe for mass consumption. That's a HUGE responsibility that requires specialized study programs. Check out these two nutrition-based courses and the cool careers that come with them!
College Degree: BS Nutrition and Dietetics
This bachelor's degree centers around healthy menus for consumers. You will learn how to implement, monitor, and craft nutrition programs for consumers. Aside from overwhelming opportunities from this course, you could end up working for an individual, group, or company. Examples include government departments such as DSWD to huge corporations such as Nestle.
Aside from completing the course, you must pass the Licensure Examination for Nutritionist-Dietician before you can be registered as a professional. Benguet State University's programs in Nutrition and Dietetics have been awarded by CHED as a Center of Development.
POSSIBLE CAREERS
Production Managers

Therapeutic Nutritionist – Dietician

Administrative Nutritionist – Dietician

Laboratory Analyst

Clinical Dietician

Consultant

Quality Control Officer

Nutritionist – Dietician in Test Kitchen (Product Development)

Research and Development Specialist

Food Service Manager

Canteen Supervisors

Menu Planner

Food Checker
To become a registered Nutritionist – Dietician in the Philippines, you must pass a licensure exam first. Learn about all the requirements here.
Bachelor of Science in Food Technology (BSFT)
Since food is essential to living, here's another lucrative course (BSFT) is a four-year degree program in the Philippines. It will train you in applying principles of science and other related fields in the handling, preparation, processing, packaging, storage, and distribution of food to ensure that they remain safe and nutritious.
Are you great at biology and chemistry subjects? These are needed to excel in food tech! Imagine being a food scientist, testing samples, ensuring all strict food safety standards are met along with the product quality. Also, the industry choices for BSFT graduates are wonderfully diverse.
You could work in the food industry, educational institutions, research, business, or food-related enterprises. As for the government, the FNRI (Food and Nutrition Research Institution) employs Science Research Specialists to service both the Filipino population and budding food entrepreneurs.
For our recommended schools to apply for BSFT, check out the University of the Philippines – Los Banos and Batangas State University food tech courses!
POSSIBLE CAREERS
Researcher

Food Scientist

Nutritionist

Food Technologist

Food Safety Officer

Dietary Technician

Microbiologist

Chemical Specialist for Food

Commissary Officer

Savoury Application Technologist

Food Laboratory Technician
When it comes to food, the career possibilities are endless. You will never run out of career options for as long as people need to eat *wink*.
If you're looking for more food and beverage-related careers aside from nutrition, read this article or check out other options from Career Conversations by Edukasyon.ph.
Enjoying the blog? Register on Edukasyon today!
Tags:
college life
health
nutrition