Balancing your academics, social life, and extracurricular activities is hard enough as it is, but even more when you're on a student budget. The Struggle. Is. Real! But, we're here to say being on a budget doesn't have to make your life boring. In fact, you can still make awesome new memories with your friends, create new traditions, and discover new sceneries—all while staying within budget! All it takes is a little bit of creativity and you are good to go!
Here are a handful of ways to make your social life extra fun without sacrificing next week's allowance!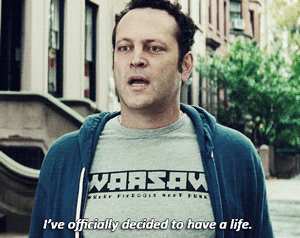 Picnic
The best part of picnic dates with friends, family, or your special someone is preparing that basket of love! You can whip up your favorite homemade sandwiches, bake a cake for dessert and decide which beverages look most refreshing! To make picnic days extra special, here are a few go-to spots just minutes away from the Metro Manila City Center:
Movie Marathon
Watching a good film is a good way to alleviate yourself from school stress! But with the prices of movie tickets constantly getting higher, a movie marathon becomes trickier to do. Instead, why don't you and your besties stay indoors and stream your favorite films online!
Where you can stream:
If Filipino drama is what you want, Filipino drama is what you'll get (and more, of course!)
Stay indoors and binge-watch your favorite international series!
Pro Tip:
Connect your laptop to your TV with an HDMI cable and turn your room into a mini cinema!
However, if you want the real thing, a drive down south is the real deal. Every now and again, Sta. Rosa City schedules drive-inn movie evenings open to all!
Culture Trip
Get to know a place and what it's been through! Take a stroll down memory lane with your friends by touring Manila's very own walled city on a bambike. Check out the historical museums we have. Here are a few you can see!
Pro Tip:
While walking tours are the bomb, little do most people know that we have our very own. To get to know our metro better, there's IkotMNL! They tapped different cultural tour organizers and the Department of Tourism to create a more accessible and tourist-friendly way of getting to know the capital of our country. Take a day to be a tourist in your own home. You never know what you might learn!
Free Ovals
Shoutout to all the athletics cliques! This might just be your weekend thrill! Bring out the friendly competition by challenging your friends to an athletic weekend. Head over to a free athletic ground or sports complex and play. Go as a big group or make friends when you get there. It's a great way to get stronger together. Here are some free athletic grounds you can check out!
Pro Tip:
Make google your new BFF and search for the nearest open park and turn that into your own athletic playground!
Get Smarter
If you've got a passion for learning (which we at Edukasyon.ph do btw), you might want to check out free conferences and forums you can attend! Check online and choose a topic that piques your interest. Sign up, show up, and learn away. You can bring your friends or come as you are. Either way, you never leave empty-handed or empty-minded!
Here are some sites you can check out to get a heads-up on these events:
Art day with friends
Protect your (he)art! Always in all ways. In fact, share it too. Why not spend a free day with the company of your best friends and try different ways of creative expression? You can learn how to paint while guided by an artist. Explore and appreciate different artistic styles by visiting well-curated museums, or create your own mini-workshop at home by doing a free-to-create environment among friends. Whether it's writing, painting, or even creating music, protect and share your art.
Our Favorite Spots:
Pro Tip:
Take it home! Invite your friends and take over your garage or living room and turn it into a space to create. Jam with some instruments, write together, or learn to paint or draw beside each other. The messier, the better! (Give your parents a heads-up, of course!)
Game night
The fun you have is the fun you make! You don't have to look too far to create that exciting space. Just invite some friends over and suggest a game night. Aside from having fun, this could be a great way to strengthen relationships, get to know each other better, and even learn together.
Here are a few game suggestions you can do with your friends:
Pro Tip:
If your group is creative enough, you can even craft your own game and turn that into a tradition. Get as creative as you want and add different levels of it as you go along!
At the end of the day, where you are matters less than who you're with! Strengthen your bonds and know each other better because the kind of people you surround yourself with will ultimately shape who you are.
What are your friends up to this coming break? Check out our College Life section on Edukasyon.ph and find some things you can get into together!
Tags:
budget
college life
education
edukasyon
edukasyon ph
events
fun
museums
outdoors
philippines
smarter
socialize
student budget
tour