Congratulations! You may have potentially just figured out your dream job! The idea of nursing and providing care for patients has caught your attention, and you're on your way to becoming passionate about it.
To give you a bit of a refresher, the nursing program is everything in regards to researching, giving hands-on care to patients, performing counseling and physical exams, knowing how to handle computers and monitors, preventing diseases, and beyond! There are also particular type of nurses; some examples would be registered nurses, licensed practical nurses, medical-surgical nurses, travel nurses, nurse practitioners, emergency room nurses, operating room nurses and more. Pretty broad range, huh? And there's more where that came from!
Now, you're probably sitting there wondering how to begin and what specific paths are open for you to take for nursing. Well, you've come to the right place! Check out these three useful steps to help you prepare for your nursing adventure. Take a look at our guide to a nurse's career path article, and get to know more about nursing in general!
Step 1: Picking the Appropriate SHS Strand!
Ahh, Senior High School—or should I say, mini college. This is where it all starts. When you want to pursue a certain career in the future, laying out a strong and fixed foundation is Very (capital 'V' for emphasis') important. For starters, you can either take up the STEM or GAS strand for SHS.
GAS is known as the strand for the undecided, but it actually lives up to much more than just that! In GAS, you experience glimpses of all the other strands in the market—hey, they're linked! You get a taste of STEM, HUMSS, ABM, and A&D until you eventually fall and lean towards one of the dominant strands! Through GAS, you can learn about the general core subjects, and even the STEM subjects which will help you ace that Nurse Licensure Exam and officially earn a BS!
STEM is a strand that specializes in teaching you the basics and advanced levels of science, technology, engineering, mathematics, and all about the fun technicalities that come with it. On a deeper level, STEM will focus on covering topics such as problem-solving, challenging numbers, biology, physics, independent thinking, practical work, calculus, natural and traditional science, advanced chemical formulas, and basically everything you need to know before you take nursing.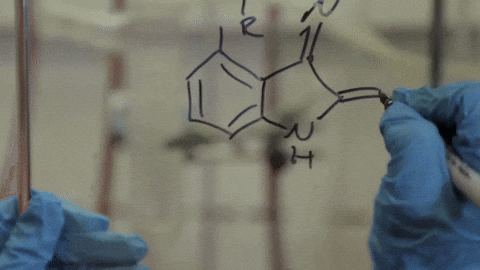 Considering that nursing requires handling treatments or medicines and analyzing people's health conditions in great detail, taking STEM as a strand will be of big help for future nurses to familiarize themselves with that type of field. Once you graduate high school, you're already one step closer to completing your prerequisites for an MA in Nursing!
Side note: STEM is also a strand that soon-to-be doctors, dentists, and cardiovascular technologists settle in, and those careers are very much related to the world of nursing.
Step 2: Take Prerequisite Courses Before Your MA in Nursing
At this point, you'll start heading straight for the big guns a.k.a the bachelor of science degree in nursing (BSN) and a master's degree. But as much as possible, take your time and enroll yourself into a handful of math and science prerequisite classes/courses first before anything else.
Furthermore, we laid out some of the prerequisite courses you can partake in so that you can start readying yourself for nursing school. We also included the names of the online classes and Philippine college that offers these pre-courses too—you can thank us later. These useful courses will help you gain additional knowledge on the different angles of nursing before actually diving in to fish for that master's degree.
Prerequisite courses will differ in terms of what level of degree you are trying to reach and what type of nurse you're thinking of specializing in. Though, in general, prerequisite courses/classes refer to:
Anatomy

Physiology

Community Health Nursing

Human Development

Nursing Interventions

Chemistry

+ Laboratory

Biology + Laboratory

Pharmacology
Straighterline.com and gmercyu.edu are sites that offer to teach the mentioned prerequisite classes, online. University of the Philippines – Manila offers these prerequisite classes to student nurses as well!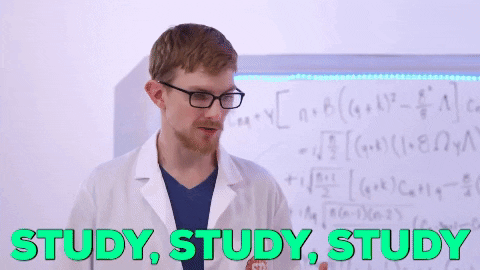 Step 3: Officially Becoming a Nurse (with a Master's Degree!)
Now, you're ready to become the best nurse to ever exist out there, and you can finally run free and apply for that BS in Nursing course! More than 500 colleges and universities in the Philippines offer the BS in Nursing course, and you can check them all out one by one.
BS in Nursing is a four-year program, on the other hand, getting your master's degree in nursing is two extra years of studying through a BSN to MSN program. The following local universities offer MA Nursing Programs: University of the Philippines, Lorma Colleges, University of Northern Philippines Vigan, Palawan State University, Manila Central University, plus over 90 schools!
Throughout the process of getting your master's degree, you can learn to improve and enhance your leadership, responsibilities, and skills in the clinic. Being backed up by your master's degree will give you just the right amount of boost when searching for a job! A master's degree can lead you to higher positions in companies that are in need of your help.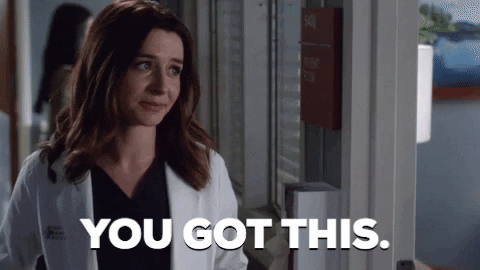 And that's everything you need to know. You made it! It's a pretty long process, but still worth it at the end! We believe in you and you've got this!
Want to read more about schools, courses, and everything else in between? Check out our College Life blog section for more tips and advice that will help you succeed in your education-to-career journey.
Enjoying the blog? Register on Edukasyon today!
Tags:
college courses
master of arts nursing
nursing
prerequisites
STEM