So you want to be a lawyer, huh? Maybe you've seen enough episodes of Suits or How To Get Away With Murder to know you belong in the courtroom. But one thing they never show on TV is how to choose the best courses for pre-law studies.
Contrary to popular belief, law school students actually discourage taking legal management or political science as a precursor. You'll learn in four years of college what you'll learn in one semester of law school.
Everyone starts from zero on day one. So instead of going in with advanced knowledge you'll relearn anyway, come with the discipline and set of skills taught in another field of study. Best to have the right tools.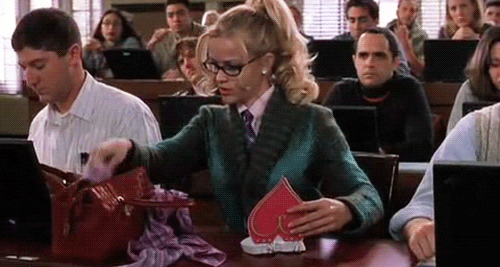 Pro-tip: Know your strengths and weaknesses. Figure out what you need to work on, then choose a course that best prepares you for the rigors of law school. Here are a couple of highly suggested pre-law courses you can take.
One of the keys to success in law is reading comprehension. In an English or Literature program, you'll learn to refine your communication skills and absorb lots of information at a faster pace. Don't take your books for granted either. Besides forming strong arguments based on textual evidence, you'll develop a critical but very humanitarian way of thinking.
Literature or English as a pre-law course will prepare and ground you for a lifetime of learning and a lot of heavy reading in law school.
Take law school by storm by being open-minded to new perspectives. Philosophy majors often engage in oral debates as well, which will test how you get your thoughts across. In learning more about ethics, the philosophy of man, and even politics, you'll gain invaluable skills like logic and abstract reasoning.
This will help you better see the different sides and outcomes of an argument which can be the X-factor when studying cases and law digests.
Understanding human nature, development, and personalities will be useful in your practice. This course is also research heavy, so you'll learn to form conclusions based on facts. As a future lawyer, you'll be dealing with scientific evidence, different types of people, and even other psychologists as well.
It tests your ability to diffuse situations, and also gears you up with proper research methodology.
Okay, taking up history for law school doesn't exactly sound conventional. But with this degree, you'll be learning the reasons our constitution and political system are in place. You'll get a grasp of the precedents to the current republic acts as well as the ideologies of the politicians who put them in place. A history degree also prepares you for forming conclusions from multiple, and not to mention, lengthy readings.
You'll be improving your research and writing skills, plus getting an inside scoop behind Philippine legislative systems.
It's no secret that money matters and that money affects society on a grand scale—think inflation and recessions. Finance laws and taxation play a huge part in law school and are big court issues for practicing lawyers. Part of studying economics is interpreting statistics and finding solutions to complex problems.
With an Economics degree, you gain the analytical skills and studious discipline you need to get through law school.
Law school may sound intimidating and difficult now. But if you come prepared and you fully embrace why you're doing it in the first place, you'll do great!
Prepare for law school so you can be strong enough to defend those who need you in the future. Learn more about getting the most of your College Life and chasing your #goals on the Edukasyon PH blog!
Tags:
applying to law school
college life
economics
edukasyon ph
history
law school
literature
philosophy
pre-law
pre-law courses
psychology