Okay, we're calling it—creative is the forecast for 2019. Now don't be intimidated. You don't need to be an artist or a born writer to be creative. In fact, creativity is for everyone. Are you a naturally curious person? You're along the way to being a creative person!
Bank on your deep desire to keep learning so you can get creative, too! It's a life skill you can build on. From there you can start seeing things from new perspectives and solving problems through out-of-the-box ways.
Challenge yourself to use these new learnings in your everyday life. To turn something you know into something you can use? That's the foundation of creativity right there!
Go forth and blow your minds. Here are some awesome things to learn and check out in 2019!
1. Calligraphy, watercolor, or something artistic
Pro-tip: don't be afraid of starting slow or downright sucking. Art, in all its forms, is good for the soul.
2. Something crafty—knitting, crocheting, macrame
Crafty hobbies are great ways to disconnect from the online world and reconnect with yourself. Plus, you can even earn from it too!
3. Cooking or baking
Seriously, baking is proven to be therapeutic. Feed your heart and your friends.
4. Journaling
Another way to declutter your mind or organize your thoughts is to put words to paper. There are different kinds of journals: bullet journals, art journals, writing journals, and more!
In the time you spend on social media in a year, you could've read 200 books. Maybe that's a bit much. Try for 20 this year?
6. How to negotiate or have a conversation
More importantly, learn how to listen. These are soft skill that companies nowadays find extremely valuable.
7. Presentation skills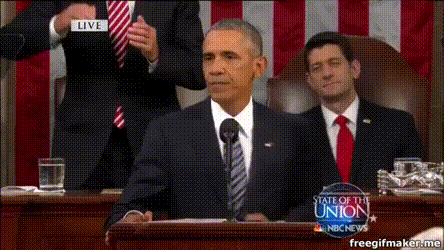 Never catch yourself saying "Uhm" or "Like" during a report again. Also up your PowerPoint skills and aesthetic by looking up pegs and templates!
8. A new sport
Don't leave your body behind on this learning experience either. Sports does wonders for your brain, too—it improves your mood and memory.
9. Walking
Or running if you want a quicker pace. Haruki Murakami runs to think about life and plot his novels. Next time you're stuck on a problem? Take a walk.
The sooner you invest your money, the greater the rewards in your future. Take up a free seminar on the stock market, or check out our guides!
Saving money? In this economy?! We'll do you one better—we've got loads of guides to becoming financially responsible. It's way more than stashing coins in a piggy bank.
12. Becoming a better writer
Do yourself and your teachers a solid and strengthen your writing skills! Better yet, learn how to blog about your fave topics. P.S. We're accepting submissions from ya!
13. Online marketing
Here's a hot skill that's in high demand all over industries these days. You can find loads of free classes, resources, and articles all over the internet. Get those gears churning.
14. A new language
It only takes 15 minutes of practice every day! Check out our list of recommended apps here!
15. Coding or programming
Because Steve Jobs once said, "It teaches you how to think." And guess what? We've got short courses on web-based skills now! We partnered with AWS Educate, Amazon's global education initiative. Check it out here and register for free!
The perfect way to declutter your mind and lengthen your attention span. Just be present.
17. Sleeping smarter
Who needs sleep? We all do, come on. Reset your body clock. Learn some sleep hygiene habits. Fix your sleep schedule. You need it.
18. Emotional intelligence
Because IQ is overrated. Learn about empathy. Teach yourself how to react and respond to all kinds of emotions better—good and bad.
19. How to be happy
We get that life can get you down. Pro-tip: Be more grateful. Every day, write down one thing that made you smile.
So if there's one thing you should aspire for the year, it's to learn and read new things every day. What's another thing you want to learn this year? You can check out some of our informative how-tos in our All About Senior High section on the Edukasyon.ph blog!