'Tis the season to be jolly—and to shop for Christmas gifts! And a barkada is never complete without varying personalities that make it. If you're challenged to come up with cool gifts for your different kinds of friends, here are some ideas to get you started!
The Smart Friend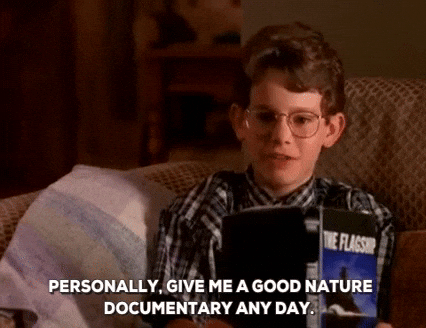 We all have that one friend who makes the academic life look so effortless. This friend is ambitious, driven, and already thinking of exiting companies in the next decade. The best gift to give this kind of friend are the ones that add value to their lives. Or possibly help them achieve their CEO goals.
A Gift Certificate From Their Favorite Cafe
Your future CEO friend will need some alone time to strategize their goals. You can be a supportive friend by paying for the next few cups of coffee they'll need, to come up with it.
Any student who is already thinking of building their own enterprise has Barack Obama in their radar. A book from his suggested reads will definitely be something they'll be happy to get.
A compilation of Tesla's unedited blueprints in 610 pages is heaven-sent for someone looking to leave a huge legacy. You can count this one as a pro-tip!
The Athletic Friend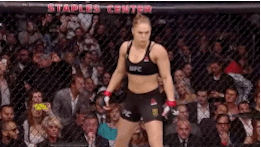 Your athletic friend is the one who is likely to skip the extra fries because #GymIsLife! If your friend is all about living healthy and staying in shape, here are a few ideas to pump up their Christmas.
Personal Bullet Blender
When food prep is part of the routine, you can count on fruit and veggie smoothies to be in the mix, too. Getting a personal bullet blender will help them stick to their meal plans even when they're on the go!
Elastic Band
Even the most athletic friends get off-days where they'd rather stay home. But being the supportive friend that you are, give them an elastic band for Christmas to keep their productivity intact for a home workout.
Fun Kinesio Tape
Muscle strains are an athlete's worst enemy. That's why Kinesio tapes are good for the body and the soul. Be a real MVP and source out cute looking ones to make their healing process extra fun and even cute!
The Traveler Friend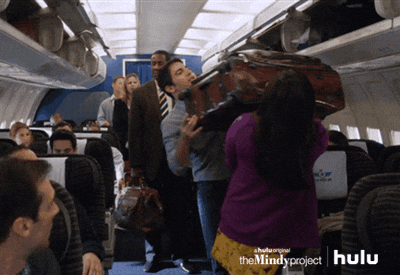 Yeah, we're talking about that one friend who's probably on a flight to who-knows-where again. From one continent to the next, here are some stuff your friend would very much appreciate given their travel plans.
Sunnies
Travelers glide through all sorts of weather and there's no better way to do that, than in style. Notice how travel bloggers have a key accessory staple in every trip? Yep, they know sunglasses go a long way. If you're thinking of a sure win gift, this is it!
Portable Luggage weighing scale
One challenge travelers often face is making their lives fit in their luggage. Whether they're traveling for a week or a month, the fear of paying extra for overweight luggage lingers. A portable luggage weighing scale does the trick, and you could be the friend who gets that covered. You're welcome!
Scratch Map of the Philippines
Haven't you heard? #ItsMoreFunInThePhilippines! Give your travel buddy a scratch map to get them excited to scratch off all the islands of the country. Now, that's an adventure!
The Responsible Friend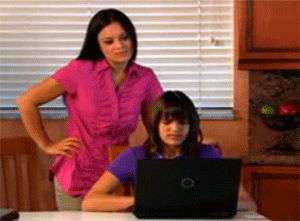 From organizing group events to splitting the bill properly, we all have that one friend we all automatically turn to. We tease this friend to be the tito or tita of Manila in the barkada. Say thank you for all the work this friend took off of your plate by giving a well-thought-of Christmas gift.
Planner
Being the responsible one means all the planning goes to this friend. Make their life easier by giving them a planner this Christmas!
Powerbank
Be the friend that makes sure they keep their responsibilities intact. Do this by providing that extra supply of energy (literally) for their gadgets.
Coffee Mug
Like their gadgets, your friend will need that extra energy for themselves, too. You can pick out a cute coffee mug that has something motivating on it to give them that extra dose of inspiration.
The Creative Friend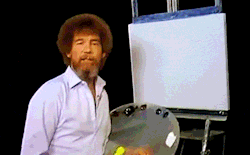 I bet when you think of the word "artsy" you have a certain person in mind. When it comes to creative work, this friend is your go-to. Here are a few things your artsy friend will love to receive this Christmas.
Bullet Journal
The only way you can get this friend to start planning is if they can doodle her plans away. A bullet journal gives your friend creative autonomy on getting organized. It encourages them to jot down thoughts and ideas, as well as express themselves personally through their art.
Chameleon Pens
For creatives, chameleon pens are the bomb! Give them the gift of expressing themselves more colorfully! Plus, the novelty of these pens is that the tones constantly change as they write. These are perfect for friends aspiring to be fashion designers, illustrators, graphic artists, and other jobs along that line.
Instagram Magnets
Imagine getting to print out your favorite Instagram posts and turning a corner of your desk or home into a memory wall. That's exactly what these Instagram magnets let you do. Surround your friend with positive energy when you let them remember their favorite moments. And because it's your gift, you can choose a memory you both shared!
While every barkada has a mix of all sorts of personalities, it's always nice to put in the extra thought and give something meaningful to them. Whether they're the responsible one or the one most likely to be strolling the streets of an unknown city, we hope this guide helped give you fun gift ideas!
Know more about the different friends you get to make by reading through our College Life blogs. We've got survival guides, too, for when the new semester rolls around.
But for now, the Edukasyon.ph team wishes you the happiest of holidays!
Tags:
all about senior high
celebration
christmas
christmas gifts
college life
commune
edukasyon
edukasyon ph
friends
gift ideas
gifts
holiday
holidays
life
student life