Technology is something we all take for granted. For example, when we lose the Wi-Fi connection at home or at the office, there's usually an uproar, or at least someone who's exceedingly mad about it. And when we lose that connection for more than a few minutes, it disrupts our productivity. That's just a small representation really, of how ICT can impact our society.
ICT means Information Computer Technology, and in this era of Big Data (that's basically data that runs everything), you'll be hearing it a lot more. The popularity of social media and internet usage is growing bigger in Southeast Asia, and DepEd's Computerization Program has implemented ICT as a strand for K-12 students!
What is ICT?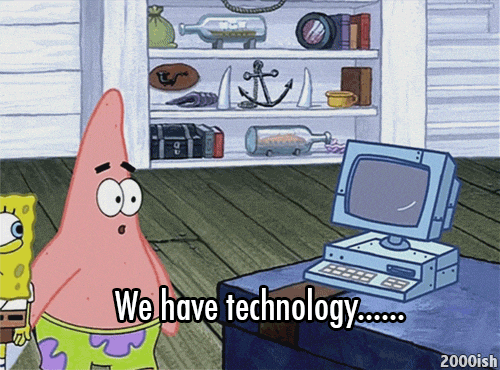 Information Computer Technology, consists of the infrastructure and components that make modern computing possible. It's a catch-all term referring to tools that help us live in the digital world. Animation, big data, technical drafting, and software programming all fall under ICT. How we live can be recorded by data, recorded in a massive database, and optimized to create a system to make mundane tasks simple and fast. Even ordering from a menu can be computerized via tablet. No wonder data security is also in-demand.
See ICT Differently: June 2019 Events
This June 2019, the Department of Information and Communications Technology's theme is See ICT Differently, so that they can bring attention to key issues because of the lack of public knowledge on ICT. This includes policymakers, who need to learn how they can better apply technical laws and look beyond digital trends.
Check out the local programs for the whole month of June here. They hold talks, exhibitions, and forums revolving around a variety of topics, such as Startup Key Mapping, Healthcare Information Management Systems, and Rural Sourcing. It's too broad to pinpoint overall topics, because, simply put, technology affects everything we do.
Why do we need to celebrate ICT month?
The Philippines is brimming with potential for all things digital, especially for social media and the internet. Given ICT's pivotal role in transforming the Philippines' business, lifestyle, work, and government, this a chance for everyone to learn about the plans for public infrastructure, digital careers, and learning opportunities.
From major telcos to tech startups, there are now more kinds of jobs that are available that didn't exist 20 years ago. Not only does ICT drive our economy, it's also a key indicator of a country's growth and success. In the Global Innovation Index (GII), we ranked below average (73rd out of 126 economies). But we have the potential to become the cyber-tiger of Asia, if both the public and private sectors prioritized the peoples' technical capabilities.
Fun fact: the E-Sports industries is growing, so much that working in a video game company is something your parents should take seriously if you wish for it. Oh, and the PH government recognizes that in one of their latest talks! Here are a other ICT-related jobs you may be interested in:
Junior Programmer

Computer Technician

Radio Technician

Web Designer
Now that you're a little more familiar with ICT, let's move forward to a brighter future, filled with innovative tech for hardworking Filipinos in all sectors. Cheers!
Interested to enroll in this strand? Know more about schools offering ICT through their profile pages on Edukasyon.ph and apply directly to a school that interests you! And while you're here, check out more Commune articles, made especially for young Filipino students.
Enjoying the blog? Register on Edukasyon today!
Tags:
careers in tech
commune
ICT strand