Umbrellas go up when the rain comes pouring down. For students like yourself, merely being equipped with an umbrella is just not enough to 'weather' the storm. When there's no official announcement on your school or city mayor on Facebook or Twitter, you've got no choice but to brave things out. But it doesn't have to be a hassle if you're well prepared! Here's our rainy season guide for students located in NCR.
Things to Bring Aside from the Obvious Umbrella
Slip on a pair of slippers or shoe covers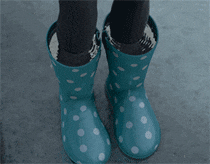 Alright, slippers might be an eyesore when paired with your dressier OOTDs. Still waaay better than smelly, squishy feet. You can try sturdy boots if you own a pair (though they may be heavy!) and would rather not wear slippers. If you can find yourself a pair of transparent shoe covers—gotta keep expensive white trainers, well, white—that'd be great, too.
Power up with a power bank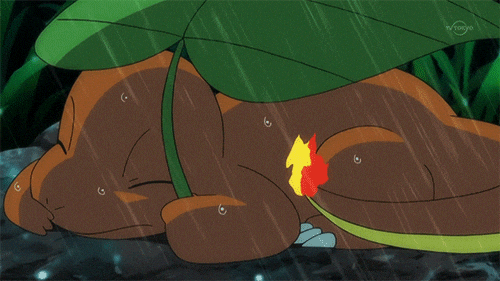 While watching YouTube videos or catching rare Pokemon on Pokemon Go is a fun way to pass the time when inside a vehicle, it drains your battery. You need a power bank just in case of emergencies! If you don't want to bring one, try to save your battery for the more important messaging apps, so you can keep in touch with your family and friends the minute you're stranded.
Carry a change of clothes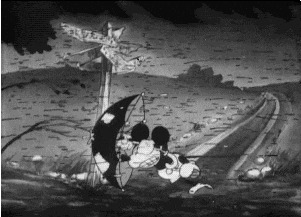 No one likes getting sick (none that we know of, anyway). Bring a spare shirt at least with you just in case your umbrella fails to keep you from being soaked. You can also bring a raincoat for good measure.
Waterproof the important things
From your laptop to your precious thesis defense papers, the weather is merciless when it comes to wreaking havoc on your valuables. Be one step ahead of Mother Nature by placing your documents and electronic gadgets in watertight zip lock bags and water-resistant cases.
Bring snacks and a bottle of water
You never really know when you're going to get stranded. And it's hard to find a place to eat unless you happen to be stuck near a mall. Get your basic human needs, food and water, covered so that there's no need to panic. There's no harm in bringing insulated water bottles wherever you go—lots of people do. For food, it doesn't need to be anything you need to cook or prepare with hot water. Fitness bars, crackers, nuts, sandwiches, it's easy to find finger food that you can just eat wherever.
Safety Tips for Rainy Day Commuters
Beware slippery surfaces
Err on the side of caution (heh) and avoid these stepping on wet surfaces as much as possible. As comical as falling on your backside might seem, it could injure your tailbone or cause painful sprains. Yikes!
Don't use earphones while walking in public
While listening to jazzy beats (lo-fi and emo music, anyone?) might seem tempting especially when it rains, avoid it while you're walking. This seemingly harmless habit becomes dangerous when crossing the streets. Heavy rainfall lessens visibility on the road, and you may not be able to hear important beeps and shouts from fellow commuters and drivers.
Please follow pedestrian lanes or walking on the blindside around the corner. Despite running late to class or part-time jobs, your life is more valuable than the few seconds saved by some pasaway shortcuts.
Stay tuned for official road announcements
This is also why you need to keep your phone fully charged like we said above. Aside from relying on the taxi radio, you can get the news straight from your phone if you can connect online.
Government departments like PAGASA and MMDA have their own official Twitter handles. Even major highways constantly update their feed with reports of heavy flooding, traffic, and impassable roads. Follow NLEX and SCTEX (both checked @nlextraffic), SLEX (@SkywaySOMCO), CAVITEX (@CaviteXpressway). There's even a hashtag: #WalangPasok so you can look out for announcements on Facebook and Twitter!
Now that you've finished reading this article, we hope you'll stay warm, safe, and dry throughout the Philippines' notorious rainy season! Classes canceled? Check out these rainy day activities recommended to keep you from boredom.
If you're looking for more life hacks and tips in Metro Manila, check out other survival guides by Edukasyon.ph, made especially for Filipino students.

Enjoying the blog? Register on Edukasyon today!