So your book report is due at midnight… and it's already 11:50 pm!
You're struggling to draft your summary, format the font to Arial 12, apply double space to lengthen the pages, and email it to your professor. You hit send and it's… 11:59 pm! Whew, you made it!
Does this scenario sound familiar? While it makes for a good laugh with your friends the next day, it really didn't have to happen that way.
Procrastination is the action of postponing or delaying something. It's a daily struggle for most, if not all, students. Left unmanaged, it builds stress through accumulation. For example, when you procrastinate one research paper until another one is assigned with the same due date. Then you have to do twice the work and pull an all-nighter. The snowball of procrastination gets bigger and when it hits you, it hits hard. You wind up tired, sleepy, and unmotivated the day after submission.
If you're the type of student who put the 'pro' in procrastination, then this 5-step guide is for you!
1. Find the best environment for studying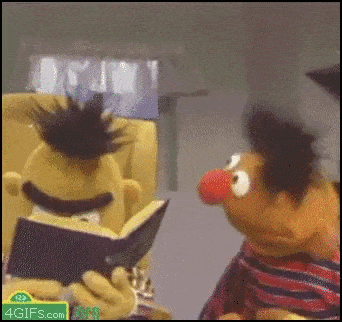 First off, where exactly do you study? In the library? Right smack in the middle of the cafeteria (with your loud and noisy lunch group?). Inside a cozy cafe with a bold cup of Americano? Or at your dedicated study table at home, with good lighting and ambient noise? If you're too distracted by loud and energetic places, avoid those places and make socializing a reward AFTER you've hit the books.
Secondly, study groups can be motivating. Take note, however, that not all study buddies are a good match with your learning style. If you get too distracted by the loud voices, jokes, and gossip, ask your group politely if you can work independently. Or vice-versa. If you need someone to keep you company and to hold you accountable (because you get too sleepy when you're alone), look for your best study buddy!
2. Write an outline
Does your paper seem like it's just too much to tackle? Chop it up into bite-sized chunks! Whether it's thesis, research paper, presentation, or oral report, you can set tasks that'll help you gradually conquer the mountain of requirements. Check out this article to see how you can write an effective first draft.
3. Don't wait for the right mood or motivation, just start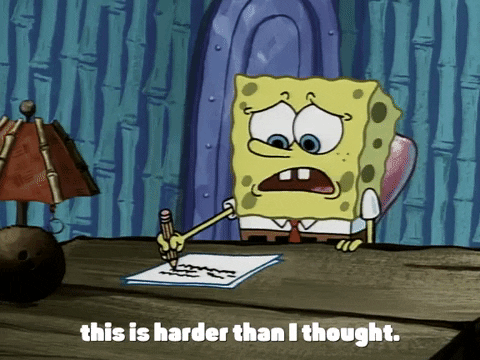 "Auq na.," says your friend as he passes you by the hall. "Samedt." you reply as you exchange defeated looks.
We get it. We all have that one task that we don't really want to do because it doesn't align with our interests. So you think, "What's the point?"
Some classes may not fit exactly into the long-term goal of becoming an accountant. You might think: why should I prioritize this book report on the Great Gatsby? Why should I learn Integration by Parts (Calculus) when I'm trying to be a children's book writer? But in unseen ways, your least favorite subject can be related to your passion. Or you could be the one to make the connection.
Check out how you can pair up General Academic Strand Electives to carve out your own path!
4. Monitor yourself and your progress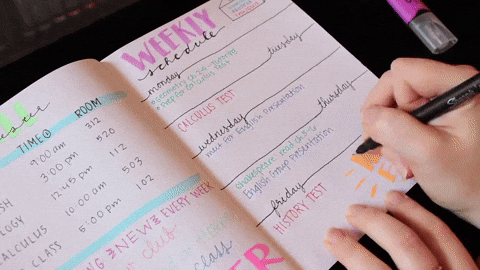 When you've already started working on things, make sure that you won't be derailed by a long trip to the nearest popular coffee shop (trust us, we've been there). Be aware of your constant urges to forget about what you're doing and just watch random vids on YouTube. We suggest using Marinara: Pomodoro Assistant (Chrome Extension), so that you can time your breaks efficiently.
We suggest tracking your progress with the use of a Bullet Journal—a cool organization tool that acts like a diary, day planner, and calendar. Try these productivity tools and courses online!
Find the joy in accomplishing even the smallest of tasks and get into the flow. Remember to focus on doing, not letting the tasks build up day after day. This way, you won't constantly feel like a dark cloud is looming over your head. Clear up as much as you can based on your priorities—from high to low—and save the low-hanging fruit for later (but again, don't delay it too much.)
5. 'Treat yo self'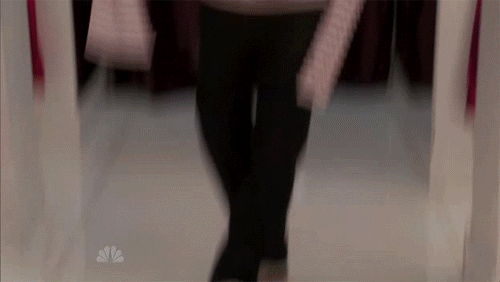 Last, but not least! (Actually, it's the best part). When you get all the tasks done, reward yourself and pat yourself on the back for a job well done! It doesn't have to be something big and expensive. A steaming cup of your fave latte or a great big serving of garlic fried wings is great. Conditioning yourself will help you look forward to the next big thing on your school list.
Congrats on making it to the end of the article! Now that you know the importance of time management, you can beat procrastination and set yourself up for more success in school.
If you're looking for more tips on stress management, check out Generation Zen by Edukasyon.ph, made especially for Filipino students.
Enjoying the blog? Register on Edukasyon today!