If you're still waiting for the biggest plot twist of 2018, this is it! Life won't stop for you or change in an instant. But you can. The plot twist and character development arc you're looking for aren't going to come from an external force or divine intervention. It starts with you!
That burst of inspiration, that shining neon sign, or the tall, dark, and beautiful person of your dreams? Check out the closest mirror. You have the power to change your life now. Or, well, next year. And it all starts with the promise to appreciate yourself and the little things.
Keep a gratitude journal
What do Arianna Huffington and Oprah Winfrey have in common—besides being super rich and successful women? They both keep a journal where they write things they're grateful for each day. It keeps them grounded and calm at night, and helps them focus on what really matters. It's not about material belongings, but about a peaceful perspective and freedom from overwhelming negativity.
Every day, write down one thing you were thankful for. What happened to you that made you smile? What beautiful thing did you see? Any nice songs you heard? What delicious thing did you taste? What wonderful words did you receive? Who made your day? What little thing can you thank the universe for?
Dedicate 15 minutes every day to unplugged time
Heard of the saying, "Stop and smell the roses?" This rings especially true in this digital day and age. Take time to refresh your mind and do something mundane. Remember what it's like to do things away from notifications and the need to update the world on your comings and goings.
You'll feel less busy and you'll enjoy the little things, the sights, the sounds, the taste of food and more. If you can, try unplugging an hour before bed. See how your dreams come to life!
Learn something new every day. Sneak in reading time before bed during your unplugged time, too. The words you read and the knowledge you absorb will filter into your daily life.
Enjoy the smell of books again. Spend more time reading things that bring you joy, novels that take you back to your childhood, words that inspire you. Have a stack of go-to books or magazines to turn to on a bad day. Keep these readings offline and in your hands.
Enjoy real-life face time and shared energy
Ask a friend or a group of friends out for coffee. Put your phones away while you guys are catching up. Talk about your plans for the new year. Relish this fresh spark full of new 2019 beginnings.
Share in this joyful energy, and remind each other of how grateful you are to be in each others' lives. And then once the conversation is done, maybe snap some pics to keep them in your memories!
Leave handwritten notes to yourself or your loved ones
Slip a short and sweet sticky note to your seatmate in class to cheer them up in times of stress. Leave a friendly reminder for yourself in the middle of your textbook or notebook to perk you up during an intense study session. Drop a quick letter for your parents in their bags or wallets or bedside tables to let them know you love them.
Handwritten letters cement how we feel, and they will always be appreciated. A written thank you is worth so much more. We don't get them a lot these days!
Look up more often
Take a deep breath and look up. From your phone. Away from your laptop. Up to the sky above. To the person in front of you to make eye contact. Up from the ground, so the world can see your face.
Find all the little things there is to be thankful for by looking at your surroundings. Connect with others in all the little things. It doesn't have to be big accomplishments.
Spread the inspiration with your tribe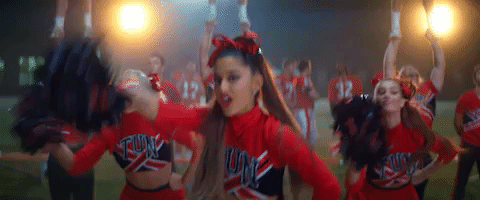 Think of ways you can use your words to spread gratitude and inspiration. That could be in a short and sweet post on your wall or in a Tinyletter that reaches your closest friends.
Or hey, dream a little bigger! Why not a platform that reaches 1,000,000 students just like you? Edukasyon is open to contributors who can write about student life, study hacks, life advice, inspirational messages, and more!
Come write and inspire with us!
We at Edukasyon.ph appreciate students and hope to empower you guys so much more this year! Check out our sections like All About Senior High and College Life for tips, advice, recos, and all that jazz. Have a fruitful 2019!
Tags:
all about senior high
college life
gratitude
mental health
new year
self help
wellness