If you haven't noticed yet, students like you are at their hungriest when they get home from another busy and draining day at school. But what is there to do when your stomach is empty (and grumbling like crazy!), your pantry is empty, your house is empty, and your pockets are empty? Well, there's actually a lot that you can whip up on your own! It's time you take over the kitchen one recipe at a time.
Here are some of the best student-friendly recipes that you can follow from home! These after-school snacks are easy-to-prepare and won't require any supernatural skills or motherly instincts to make. You can even munch on these recipes for brekky or snack on them during your breaks. Satisfy your cravings in no time without settling for unhealthy instant food and chips.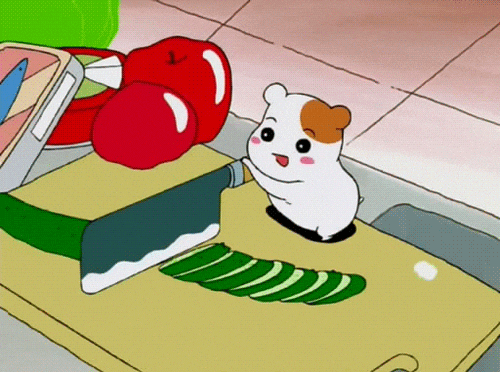 Side Note: The following recipes are for one serving only, but you can always adjust the proportions and go for more! These are also perf for a student budget. Show off your masterchef skills to family and friends in a jiffy!
A Green Smoothie
Looking for a cool refreshment that you can drink while studying? Then, hop on the smoothie train because this drink will surely take you to greener pastures (pun intended). The iconic green smoothie is a good source of energy since it's comprised of one of the healthiest foods on the planet a.k.a leafy green veggies! Not only are they delicious, but also nourishing.
This smoothie will give you all of the nutrients that you need to conquer all your homework, and will take up less of your body's energy during the digestive process since it is pureed! Green smoothies can also prevent cancer and diabetes (Wow, this drink is the full package!). Slide that mixture into a mason jar, insert a colorful paper straw, and drink up that IG worthy smoothie that will fo sho leave a grin on your face. Safety first with that blender, though!
Steps & Ingredients:
Get

one cup of spinach or other leafy greens like kale or malunggay

, and throw them in your blender

Add

one cup of water

and start blending!

Pitch in some fruits like

pineapples, mangoes, and bananas

into the blender

Get that blender to stir the ingredients until the drink is whipped to perfection

Serve and guzzle up that creamy smoothie straight away
A Cheesy Omelette
Not to be cheesy or anything, but omelette you know right know that I love you. The cheesy omelette is perfect for a light breakfast, and for those days wherein you have that 'I could eat' attitude. The classic omelette can be of big help for those who are trying to maintain a balanced diet. They provide you the necessary amount of protein, vitamins, and minerals. This is best served when hot and with some cheese!
Home alone or dorm alone? No prob, you can effortlessly and single-handedly make these omelettes because they only require a few ingredients which are most likely already stored in your fridge! This omelette will help you seize the school day and put away that grogginess. You're on fire today (hopefully not literally)!
A Fruity Oatmeal
A fruity oatmeal is another good recipe to add onto the breakfast food chain, but feel free to have it at anytime of the day. Some brands even have exclusive oatmeal flavors like banana, cinnamon, and chocolate! Oatmeal helps control a person's cholesterol and includes benefits like weight loss, lowers blood sugar levels, and reduces the risk of heart diseases.
Moreover, the oatmeal grains are gluten-free, high in fiber and antioxidants, and are among one of the healthiest grains on earth! Not to mention, the fruits you're adding as toppings will give the oatmeal just the right amount of boost when it comes to vitamin C, E, and potassium. Start your mornings with a bowl of oatmeal that will toatally energize you! Breakfast is the most important meal of the day, so we want to make it extra worthwhile for you.
A Fresh Salad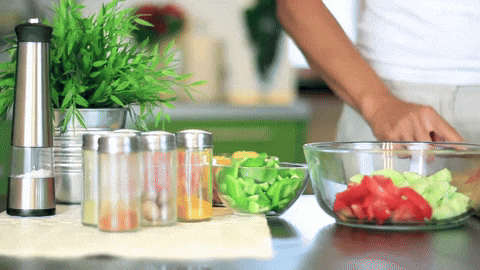 A fresh salad is always a good idea whenever, wherever, and however. This recipe is probably the easiest and simplest one because no heat is involved.. Just you and your knife! Instead of going to your local salad shop, why not independently assemble a salad that has your signature food taste written all over it! Did you know that eating salad can also boost your participation in class? Now you do!
Making a fresh salad is all about cutting up some of your veggie faves and personalizing your dip or dressing! It's like making your very own lunchables—who would say no to that? Salads carry all of the protein, fiber, potassium, vitamin C, and carbs that you are in deep need of! Remember to eat your greens and try your best not to slide them off of your plate this time #nobadhabits! Start laying out healthy food choices for yourself at an early age.
A Cool Lemonade or Calamansi Juice
Life is short, so when life gives you lemons, you best believe that you'll be making em' old fashioned lemonades ASAP. If you want, you can even switch up the lemons with calamansi, which is basically the PH version of lemons, and it soothes sore throats and builds immunity because they're high in Vitamin C! Here's a refreshing drink that will make it feel like summer (It tastes like summer too!). Lemons are rich in Vitamin C, B6, and A that will help cleanse your system. Might as well make an iconic lemonade stand while you're at it too! Lemonade is great for all ages, and always have been through and through.
In addition, lemons are also very effective when it comes to fighting off constipation, decreasing blemishes, preventing cells from turning into cancer cells, preventing stones from forming in the kidney, and helping normalize the body's temperature during a fever or the flu. And those are just some of the many health benefits lemonade can offer! So, grab your garden-fresh lemons, start squeezing them, and make every drop of it count because you're in for a cool treat! If you choose to use calamansi, no worries, the procedure of making the juice is no different from the lemonade steps. Serving you: all-natural.
Through this, we wish to remind you students to always incorporate a dash of healthiness into your meal plan every once in a while. Make do with what you have! Try these recipes out and tell us what you think.
So, the next time you're super hungry for something, you know the drill! For more nutritious hacks and advice, check out our Generation Zen section on the Edukasyon.ph blog!
Tags:
easy
food
fruits
generation zen
Healthy
lemonade
nutritious
oatmeal
omelette
recipes
salad
smoothie
student friendly
vegetables