We play the cards we are dealt with. Some people are born with the means to buy all their needs and wants. Some, if not most, are not. But it doesn't mean that all hope is lost for those who are less well-off. With grit and a wise approach to money, you can conquer financial obstacles. And a successful life awaits anyone who hones his or her financial literacy and financial intelligence quotient (FQ)
Twenty-one-year-old Den Bañez may have grown up in a low-income household, but she beat the odds and studied at the prestigious De La Salle University. It was a matter of managing expenses, studying hard, and finding the right opportunities. Her determination led her to an impressive job as chief of staff to the CEO.
I got the chance to interview Den in the middle of a busy workday. Sitting with me in a dimly lit hallway, she openly talked about her experiences growing up—how financial struggles taught her the value of money and opportunity at such an early age.
Here are 3 money principles we can learn from her journey to building a better life.
Lesson #1: Adapt to your personal financial situation.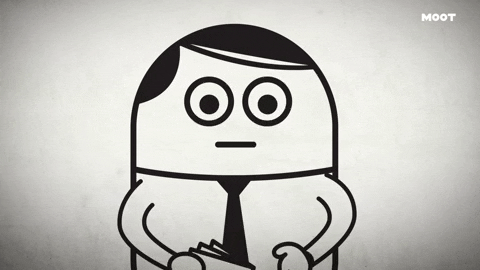 Den's parents had to work hard to make ends meet, sometimes to the point of having to borrow money from other people. But they managed to float along the financial tides instead of drown in them. Den shared, "My parents did a good job at not really making us feel like we had to sacrifice so much . . . I would say mahigpit lang yung sinturon."
"It's a lot of cutting down on luxuries . . . We didn't have a lot of space for wants . . . the important thing is, 'Okay, this is what we need, this is what we prioritized.'"
She added, "Kinaya naman namin. And right now medyo maluwag na kami because I was able to graduate."
Lesson #2: Financial freedom allows you to freely make important life decisions.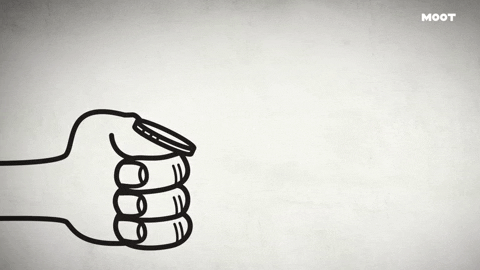 Imagine being able to pursue your dream school without being held back by the question of, "Can we afford it?"
Den's parents placed great value on education as a means to getting out of poverty. So she always studied hard, aware that it took a lot of sacrifice to get to her position.
While applying for college, she passed several reputable schools. But Den had to turn them down because of expensive tuition and miscellaneous expenses. This missed opportunity wouldn't have happened if money were not a problem in their family.
We call it financial freedom because not having to worry about money gives us the freedom to choose. Choice empowers; it gives us room to explore our potential. In Den's case, the freedom to choose her preferred university was limited only to what scholarships were available to her. Fortunately, she earned a full scholarship at an expensive and reputable university – De La Salle University.
Lesson #3: You're never too young to start honing your FQ.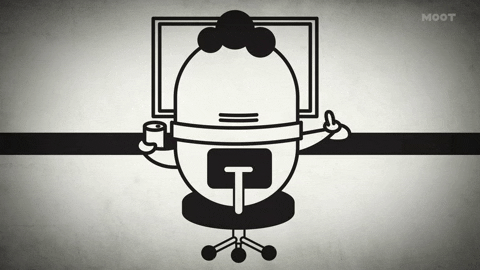 Whether you were born rich or poor, it's never too early to start developing your FQ. In Den's case, financial struggles taught her discipline.
"There's just one allowance for the books and everything else. So usually [in the] first few days or the first few weeks of the term, I [was] pretty tight on money kasi I [spent] it on books."
Despite being on a full scholarship, Den found herself in a constant state of anxiety because she had no other means to sustain her education if she lost her privileges. According to Den, "I fixate on small things. In college, a lot of it is fixated on failure, on small things that I wasn't able to do. I catastrophize . . . Sometimes it's a bit tough seeing other people having it so easy. Kasi me, I get really anxious about money, like right now dala-dala ko pa din iyon."
Den's circumstances forced her to be mindful about money matters and develop her FQ.
Whether or not you've gone through the same struggles, it's important to start honing this essential skill because eventually, you will be on your own. Everyone will have to manage his or her own money at some point, and it's better to start practicing now while you're still in the comforts of your parents' care.
The former scholar added, "I really think money is a very emotional thing. It's a real thing. People would say na you're too young to understand money. You're too young to understand how hard it is to earn money, how hard it is to not have money . . . there are young people who have experienced adversity and shouldn't [be] invalidated."
---
Paying it forward
After taking up Finance at DLSU, Den is now enjoying a fulfilling career in an educational technology (EdTech) startup. She pays it forward by providing research on potential investors, bringing in more revenue to the company—proving that money can be your oxygen that will enable you to function and serve others.
If there's one takeaway from Den's story, it's this: Money (or the lack thereof) may take control of our life. But we can take control of money by actively doing something with the cards we are dealt with. This positive attitude will allow us to ultimately take control of our life.
Develop your financial intelligence quotient (FQ) now so that you can live your best life! Take the online FQ Test to know where you stand in your FQ journey.
Tags:
finance
financial freedom
financial intelligence quotient
financial literacy
financial quotient (FQ)
finlit
Grown Up Guide
life
money