"The biggest influence on Freddie was Freddie." – Brian May on Freddie Mercury
One thing that Freddie Mercury knew how to do well was to unequivocally be himself. That's how he left his mark on the world. Sure, he had some insecurities, but even those couldn't shadow the belief he had in himself. He set a dream and stopped at nothing until he achieved it. Even with a public persona, he was sure to keep a part of himself for those he was closest to by staying true to what he knew.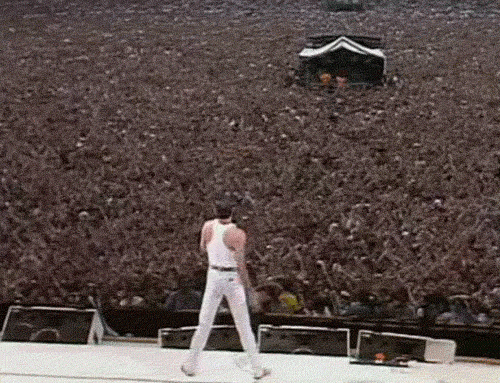 It's no surprise that even 27 years after his passing, Freddie Mercury is still able to have an effect on people through his art and his life. How he did it, we can't exactly tell. But what we can get out of it? Here are 5 things to live by!
You should be your number 1 fan.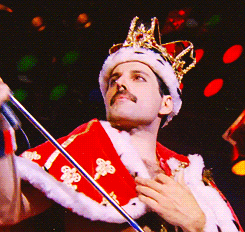 What sets Freddie Mercury apart from any other artist is the impeccable belief he had in himself. Despite not having much experience and professional training, he took on opportunities when he saw them and even went out of his way to create opportunities for himself. From pitching himself as the new lead vocalist to Brian May and Roger Taylor, to walking away from EMI Records when they refused to release Bohemian Rhapsody as a single, Freddie knew what he was worth and upheld that standard every time.
Pushbacks only prepare you to push forward.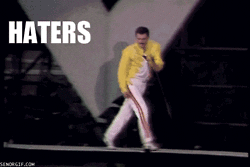 Freddie Mercury's career was an uphill battle, to say the least. People always had something to say. Whether it was about his overbite, his race, his lack of experience, his gender preference, or the way he created his music, they seemed to have been all over him.
But he knew that all these inquisitions only brought him more clarity as to who he was and who he wanted to be. He knew every pushback was preparation to push forward. Instead of channeling his energy to prove people wrong, he did the work internally and put it all in his music.
He dared to challenge the musical status quo and succeeded. His overbite became a trademark. Everything else mattered less compared to the life he was able to give people through the music he made.
How you tell your story matters.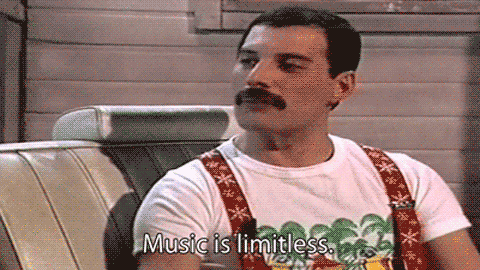 Freddie Mercury could've chosen to play the victim when people threw malicious comments at him, but he chose to take the higher road. He knew his role in the turmoil that happened in his career. When he separated from Queen for a while, he took complete accountability for his actions and moved forward from there.
He teaches us that even the most driven people can stray from the path every now and again. However, your mistakes and mishaps are only as integral as the role you give it. You can either highlight your mistakes or take accountability for it and do better. It's evident that even with his success, he never felt that he completely "fit in." And that's okay. Instead, he learned to make peace with it and took it for what it was.
The world is your audience, so go and rock it!
Don't we all want to be a part of something bigger? The only way to do that is through an authentic connection. One of Queen's greatest contributions to the music industry is the ability to connect with their audience, whether that be from the stage or from the walls of their recording studios.
They knew that, in spite and despite our seemingly different lives, we are all one and the same. We are human. At the end of the day, whatever career you decide to take, you will have an audience to take care of—an audience to influence based on the quality of human connection we have with them.
What have you inspired your audience to take away from their interactions with you?
You are your greatest legacy.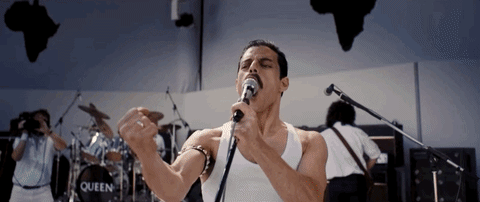 When asked what he learned from playing Freddie Mercury, Rami Malek mentions that it was "his ability to be exactly who he wanted to be."
But even someone who seemed as certain as Freddie still struggled with building his identity. That's okay. He knew he was meant to be a performer, but he was pulled in a hundred different directions.
Despite being a multifaceted and complex human being, Freddie Mercury never allowed himself to be constrained by labels. Being diagnosed with HIV/AIDS, being gay, being Parsi, being unconventional-looking—none of these defined him and he made sure of that. He was brave enough to embrace his flaws, quirks, and everything else that came with being himself. He upheld his truth and stood up for what he believed in regardless of what other people said, and that's what makes his legacy shine. He taught the world not just to dream but to do and to be.
Don't be afraid to dream and dream big, you never know what awaits you. Why settle for a city when you can take your dreams worldwide! If you're not sure where and how to start, we'd gladly walk you through it. Head on to our Study Abroad section, and check out the many different things you can align your dreams to!
We'd love to know more about the people who inspire you, tell us and the student community more about it by being a contributing student writer for the Edukasyon.ph blog!
Tags:
college life
edukasyon
edukasyon ph
freddie mercury
Grown Up Guide
life
life lessons
music