If a clean and tidy room can spark joy, why can't an organized feed do the same? Imagine going online and just seeing a feed full of inspiration, information, and good intentions. As opposed to timelines that might spark envy, insecurity, or even anxiety. You can achieve all that with a decluttered digital life.  
Digital minimalism is a process and a lifestyle at the same time. For minimalism beginners, it's not about living with less but rather living with purpose and intention. Whether or not you've already binged Tidying Up With Marie Kondo like we have, it's great to clean up areas of your life—with intention!
Think about what sparks joy in your online life. Real talk: Are you still cool with all that drama?
When it comes to the digital decluttering process, it all starts with detachment and ends with deliberateness. And that process starts here. Once you follow these steps in order and stick to them, you'll come out more mindful and a lot more positive. Good luck!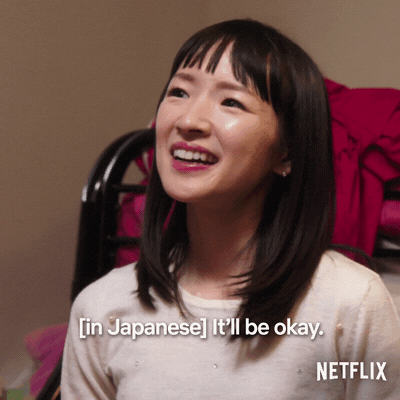 First things first in the Marie Kondo process is to take out everything you own, right? In the same way, delete Facebook, Twitter, Instagram, and other social media apps from your phone. Log out on all accounts your computer. Blacklist these sites if you have to.
The ideal detox period is 2 weeks. If you can go a month, even better! But if this seems like too much—we get that school updates are on Facebook—try 3 days. That's just a weekend.
This is probably the toughest part, but you can power through. Since it comes first, everything becomes easier once you emerge, detoxified and rejuvenated.
Audit your digital and daily life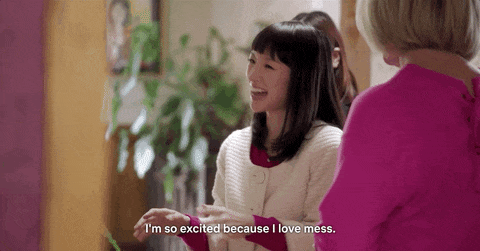 On your social media detox, keep track of what you do in a day. What's your routine like without the digital distractions? How much time do you spend on school, family, at home, with friends? How much free time did you get out of that detox?
Now take inventory of your digital space. What kinds of accounts do you follow? How many of your friends follow you back? Which accounts keep you inspired, motivated, educated, updated, and entertained?
What do you value and what inspires you? How about priorities or hobbies? Now you can fix your feed better.
Twitter
Here's an easy social media site to start with. Check the ratio between your followers to the people you're following. Bad news and negative rants don't spark joy either, right?

Take advantage of the muted words feature
This feature is a godsend for people with social anxiety. Spare yourself from notorious ranters and triggering words. You don't need that kind of negativity in your life.
Unfollow the unfollowers
It hurts to be unfollowed. We feel you. But it can't be helped. If you followed a friend to stay in touch but they no longer follow you back, it's counter-productive at this point. Unless you do still value their tweets, then keep them in your space.
Instagram: Follow accounts and tags that spark joy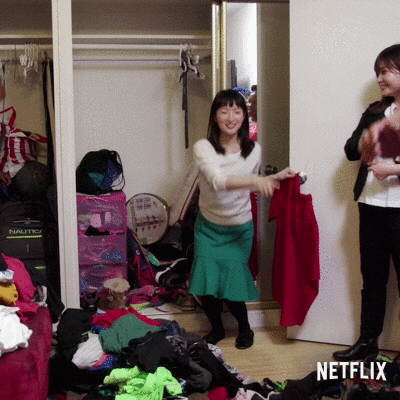 Make Instagram your go-to for good vibes. What do you want on your feed? Find people who post inspirational quotes or aesthetically pleasing photos. Look out for creatives, artists, and vibrant personalities. Unfollow accounts that make you feel unhappy, incomplete, or envious.
Again: Does this add value and joy to my life?
Facebook: Delete what is inactive or inessential
Facebook takes up the biggest chunk of our digital lives. Which is why we saved it for last. Exit inactive groups or the ones you haven't contributed to in over a month. The same goes for group messages, too.
Delete irrelevant Pages and unused Apps
Head to your Liked Pages as well. You might've liked something that now posts spam or irrelevant content. Keep only the pages you want to keep tabs on.
Now go to your settings and click on Apps. Delete expired apps and other ones you don't use. Furthermore, edit app settings to prevent them from sharing your personal data.
The case for unfriending people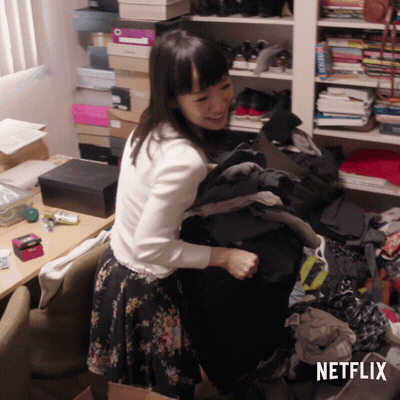 Just because we aren't connected online doesn't mean we can't be friends IRL. Sometimes you just want your digital space to be free of negativity or divisive commentary. Sometimes we accept mutual friends without even knowing who they even are.
So go through your friend list and see how many people there you actually know. Not sure if you should finally cut out a person from your digital life? Ask yourself these questions.
Do you remember how you met?

Can you recall having a conversation with them?

Do their posts add value to your life?
If you can definitively say yes to all these questions, then they're friends you can keep. If unfriending is too harsh, there's also the unfollow option.
When was the last time you mindfully scrolled through your feed? Hopefully, with these tips, you'll be able to do so more often. The deliberateness in social media use happens once you embody the saying "Does this post add value?" Does this make me happy?
Stuck on a decluttering high? Check out this Student's Guide to the KonMari Method for starters, or a more in-depth rundown of How to Tidy Up A Super Cluttered Email Inbox! For more resources on productivity, study hacks, and surviving school, head over to our College Life section on the Edukasyon.ph blog!
Tags:
college life
decluttering
digital age
digital decluttering
digital minimalism
konmari
marie kondo
tidying up