The world needs more people in STEM, and not just so we can all have super cool tech like Tony Stark. It's vital for us to understand the world we inhabit, so we can help each other live a better life. You don't need an award-winning invention or Nobel prize to help humanity. Through STEM, you can research and support smart solutions for medicine, tech, and electricity, and forestry.
For your inspo, here are STEM fields you can take along with examples of amazing individuals and organizations who have used their studies to help the Philippines. Maybe someday, you too can save the world with a brilliant idea!
Discover these STEM courses and Inspiring Filipino Examples:
Are you an outdoorsy person? Fancy yourself as a survivor if you were to camp out in a lush forest? Do you want to understand how to cultivate our natural resources: plants and livestock? Then, Agriculture is your best bet! You can get degrees varying from agricultural engineering, animal science, food technology, horticulture, forestry to veterinary medicine.
But how can you use your studies to help the plight of Philippine farmers? Harbest Agriculture Corp.—hybrid seeds company — is one awesome example of how technology can help the agriculturalists. Their project? Urban gardening. They work with LGUs (local government units) for dumpsites and backyards to be transformed into veritable vegetable gardens, as long as there's enough sunlight. This means cost-effective farm produce, higher yields throughout the country for local traders and farmers; more profit for them!
Alright, the STEM stereotype usually falls on the Health Care STEM field. Imagine yourself in a white lab coat as a doctor, nurse, pharmacist, physical therapist, dentist, or medical technologists, hunching over your equipment and conducting experiments. The work may be tedious but by doing the job correctly, scientists help every individual they encounter. How about on a bigger scale?
We can aid fellow Gen Z inventors as they come up with cures to seemingly incurable illnesses. Take Maria Isabel Layson, a 16 year old Filipina who discovered that the Aratiles or Sarisa fruit has properties which can cure diabetes. She was sent to Arizona, USA, to receive an award for Intel International Science and Engineering Fair, a huge feat for someone her age. Not to mention, the fruit is cheap and accessible to most Filipinos, and its anti-diabetic properties may cure those who suffer from Type 2 Diabetes. Ahh, the power of science is amazing!
Engineering is in the house (of STEM)—pun intended. Should you decide to take it up, you have your pick of the following specialties: civil engineering, chemical engineering, computer engineering, electrical engineering, electronics & communication engineering, industrial engineering, and mechanical engineering. It's not just a lot of math; they analyze safety measures and even study infrastructure laws. Using accurate results from mathematical formulas, the goal is to design and create a product or a structure. Given this, how can engineers help the country?
Ecobricks are plastic bottles packed with plastic as a local zero-waste solution. Green Antz Builders, Inc. creates alternative construction materials using waste plastic laminates—think plastic sachets that people usually buy from sari-sari stores. Then, they construct alternative schools, providing livelihoods for communities with schoolchildren in waste collection.
IT is taking the world by storm! Are you interested in learning coding? This in-demand industry is calling for students in Computer Science, Computer Technology, and Information Technology as the need for ICT grows at a rapid pace. Sadly, there is a gender gap, with women taking up less space and less pay in the male-dominated industry.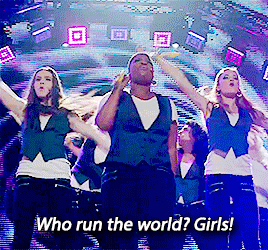 Audrey Pe, founder of WiTech, seeks to break that barrier through her startup! The community organization hosts tech conferences, outreaches, and talks to expose students and educators to the achievements of Philippine women in tech. Note that Audrey started this cause during her sophomore year in high school—you're never too young to start your "STEM with a heart" career! *wink*
Last but definitely not least: Mathematics and Science is the heart of the STEM curriculum. It's a diverse playground for your future, with various industries such as banking, civil service, financial services, consulting, and retail. Actually, to succeed in any STEM field (like the other ones we mentioned above), you need a strong math and science foundation, which equips you with critical thinking and problem-solving skills.
There are tons of advocacies you can support through this broad STEM field! Just to name an example out of hundreds: Unbound and members use the science of bokashi balls (fermented organic matter) to clean polluted rivers.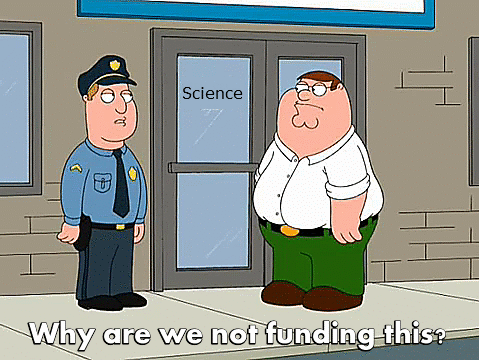 But the major problem in this STEM field? Filipino mathematicians and scientists tirelessly work to solve the world's urgent problems, like climate change and endangered species—despite lacking manpower. They badly need researchers (there should be 380 researchers per 1 million inhabitants) per UNESCO standards. But they want more of us to enter the field, to showcase our abilities and contribute big things to the world.
Follow Pinoy Scientists and their IG hashtag #LabLife and challenge yourself, or fellow students to answer the call!
Now that you've finished reading this article, we hope you'll consider taking up STEM! There's so much you can do and we believe you can unleash your potential to help the nation, or even the whole world, with your analytical mind and your great big heart. *finger heart*
Discover more intensive STEM articles, or check out other students guides by Edukasyon.ph, made especially for Filipino students.
Enjoying the blog? Register on Edukasyon today!
Tags:
inspiration
STEM
STEM careers