Death Bell – Released in 2008, Death Bell or Gosa, is a Korean movie that features 20 high school students who are preparing for their college examination. Following strange incidents in the schools, it was announced that failure of exams will lead to their death.
The Faculty – The Faculty is an American science fiction horror movie released in 1998. In this horror flick, students discover that aliens have taken over the bodies of the faculty!
Suicide Club (Suicide Circle) – Released in Japan on 2001, this movie takes place in Tokyo. 54 teenage schoolgirls strangely commit a mass suicide by jumping on the rail tracks in front of an oncoming train. Not so long after, two more girls, both nurses, commits suicide as well by jumping out of a window. Suicides didn't stop and soon the boom spreads all over Japan and three detectives ought to find out the cause.
Suspiria – an oldie but goodie! Released way back in 1977, An American dancer Suzy Bannion moves to Freiburg from New York to join a famous ballet school. The next morning, she learns that a student she met the previous night was murdered and that the police are already investigating the crime. She befriends another student named Sara and soon she realizes that the house is a coven of evil witches.
Scream – A classic slasher film that everyone loves and has managed to have three more sequels to it. A Halloween movie marathon will not be complete with any of the Scream movies and the first one is our favorite! The story focuses on Sidney Prescott, a high school student who is attacked by a mysterious killer dubbed as Ghostface on the anniversary of her mother's murder.
Carrie (1976) – When Carrie White, a very shy and unpopular high school student is invited to prom by the school's most popular boy, Tommy, she thinks her life finally becomes exciting. But her happiest moment is ruined by bullies who play a cruel and prank on her. Carrie then discovers something about herself and unleashes a horrific revenge.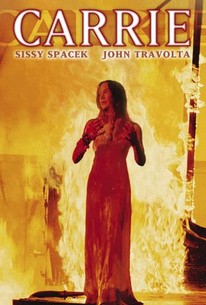 Massacre at Central High – another famous horror flick released way back in 1976 is a story about schoolhouse monarchy, extreme revenge, and acts of violence. When a high school transfer student was pushed to the edge by bullies, he resorts to murder for vengeance.