Longing to walk through the halls of your beloved campus once again—as a teacher? For many students, their teachers have played a pivotal role in their lives. For example, Anne Sullivan, a famous instructor who changed blind-deaf Hellen Keller's life; Sullivan taught her how to read by spelling out each word into Keller's palm. Or maybe you've been inspired by the fictional English professor John Keating from the movie, Dead Poets Society, who motivated his class to reach for their dreams through the art of poetry.
Want to inspire young people to become changemakers through education? Do you want to spark interest in a particular subject? If this sounds like you, check out these scholarships for aspiring teachers: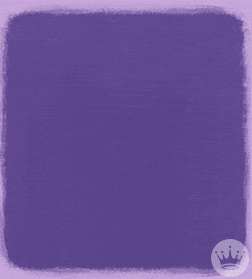 But take note, being a teacher isn't just about mastering a subject; it's about mastering how to help others understand that subject as well. Some key qualities of skilled teachers include communication and empathy (which happen to be two skills great for personal development and leadership too). To help foster those skills, joining a great teaching program is the first step. Here are some programs and scholarships to help jumpstart your teaching career:
Launched by the Philippine Business for Education (PBEd), this scholarship aims to "develop a pool of competent and committed teachers for the public school system". It is a full-tuition and merit-based scholarship. The scholarship is open to Filipino citizens who meet the grade requirements of at least 85%. You also need to be an incoming master's student. You must also have a bachelor's degree (except for BS Education) and teaching experience in a public school for at least 3 years. Think you've got what it takes? Apply now!
This scholarship is for students of LPU taking the Bachelor of Secondary Education Program. The goal of the program is to "hone future educators into effective molders of the next generation". But before you apply, make sure you belong to the top ten of the qualifying exam and interview. If you're in rank one to five, you'll receive free tuition. But if you're in rank six to ten you get a 50% discount on tuition. Not bad for a merit-based scholarship! Additional requirements include carrying the load needed by the curriculum, a GPA of at least 2.0 (with no grade lower than 2.0 in any subject), only one scholarship, and abiding by the rules and regulations of the student handbook.
Also called TSP, this scholarship is given to first-year students who plan to enroll in degree programs of FEU's Institute of Education. These students get full tuition, miscellaneous fees, and allowances covered. Take note that this opportunity can also be available for four to five years, depending on the degree program. To be eligible, you need to be a Filipino citizen "of good moral character" and an incoming college student. Don't throw away your shot—apply now!
The Teachers Development Program of UPOU is a partial tuition scholarship that is context-based. It consists of "non-formal courses to upgrade the teaching skills of the teacher-scholars" and is open to any incoming college students—regardless of gender. Is it your dream to study education at the country's national university? If that's the case, try this program out!
These are only four out of several scholarships out there for students to study Philippine education. Know that opportunities are there for people who want to use school to inspire the next generation of leaders, just like the ones listed above! Being a teacher means sparking that small interest in a student that could transform their entire lives. If that sounds like the career for you, we at Edukasyon.ph hope these scholarship opportunities help you do it!
Find more information about the scholarship application process via Edukasyon.ph, and check out our Scholarships portal for more tips and advice that will help you succeed in your education-to-career journey.
Enjoying the blog? Register on Edukasyon today!
Tags:
scholarships
Scholarships for aspiring teachers