1. We're the last country in Asia to have SHS. 
The Philippines is the last country in Asia, and one of only 3 countries (Angola and Djibouti) worldwide, with a 10-year pre-university cycle. #SeniorHighSchoolPhilippines
See also: Search and apply to senior high schools online – for FREE!
2. Of course, it's extra two years in high school.
Completing Grade 10 doesn't make you a high school graduate anymore. You'll have to finish Senior High School before calling yourself a high school graduate. #YesToGrades11&12
3. SHS graduates will be ready to be employed in various industries!
Senior High School equips students with the proper training and knowledge that they will need for employment. Yes, you can get employed without a college degree! #SolveLaborMismatch
4. SHS students are trained to be entrepreneurs. 
One of  K-12's aims is to instill in students the skills to become entrepreneurs. Students would learn the key concepts, principles, and processes of entrepreneurship, as well as how to implement a business plan. You're not only going to be financially literate but also entrepreneurially inclined.  #BusinessMinded #MoneyMoneyMoney
5. DepEd's Voucher Program
Major major tipid tip: The voucher program is intended for Grade 10 completers and enables them to claim a "discount" or a deduction from the cost of tuition and other fees of the school he/she will be applying to. Know more about the voucher program here: http://edukasyon.ph/en/blogs/what-is-the-senior-high-voucher-program #TipidHits #TipidTips
See also: Search and apply to senior high schools online – for FREE!
6.  There are 3 tracks to choose from! 
The Academic track, with strands like ABM – Accounting Business Management, HUMSS – Humanities and Social Sciences, and STEM – Science, Technology, Engineering and Management, prepares students to take up further studies in college. The Sports and Arts and Design track nurtures and guides students to be future artists and athletes. The Technical Vocational and Technical Livelihood Education trackwith strands like Home Economics, Information and Communication Technology and Agri-Fishery  grants certificate that greatly increase their employability if they decide to work first before going to college. You do have too many choices but don't worry, Edukasyon.ph will help you narrow down your options.
7. 6,900++
There are 6,900+ public/private schools with Senior High School in the Philippines. And a lot more to come in the coming years! Don't forget that with Edukasyon.ph, you can curate your choices based on your location, budget, interest and scholarships available.
See also: Search and apply to senior high schools online – for FREE!
8. Senior High School = lesser units in college! #SHS for the win!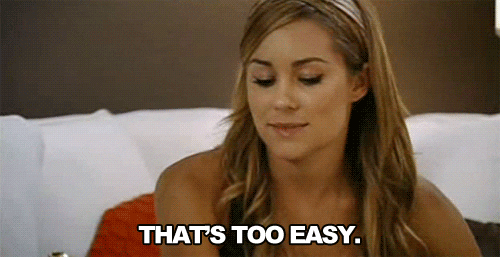 The College General Education curriculum will have fewer units. Subjects that have been taken up in Basic Education will be removed from the curriculum. You ask, "So why did the Philippines start late on this"? So do a lot of Filipinos ask that too.
9. Duterte-Approved! 
Incoming Philippine president Rodrigo Duterte did not approve of it at first but when "bright young men" explained it to him, he has decided to support the K to 12. Duterte said that K to 12 is needed in order to help Filipino students be at par with students of other nationalities. #D
10. Tell us your Senior High School stories!
To the pioneers of SHS in the Philippines, know that DepEd, CHED, associations of private schools, parents and the whole country are cheering for you! Let us know your funny, inspiring, amazing Senior High School stories! We'll read them all! #Pramis 
See also: Search and apply to senior high schools online – for FREE!
If you have anything to add or more questions about Senior High School, send us a message at [email protected]!
Click here to get more education to careers advice from edukasyon ph!