Sure, 2018 may be coming to an end, but the fluttering of butterflies in our tummies are still well alive. How can they not be when Netflix gave us so much to fall in love with in 2018?? From making promises written on a notebook to breaking one with your best friend just to make better ones after, 2018 taught us that sometimes love shows up in the most unexpected ways.
Whether your story turns out to be the light at the end of the tunnel, or a lesson learned, all stories are adventures! Let's take a moment of silence and look back at all the times our hearts skipped a beat (or 20) thanks to the heartthrobs brought to us by 2018.
Peter Kavinsky
To All The Boys I've Loved Before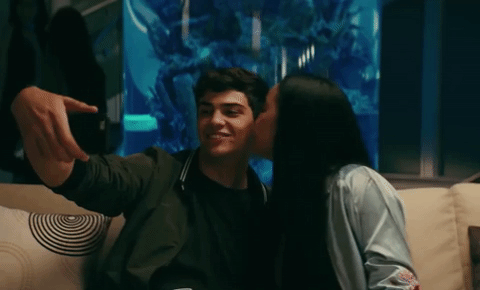 When you're in highschool, who doesn't want to date the cool kid? Captain of the lacrosse team, always seemingly confident, friends with almost everyone in school. Yep, that's exactly what Noah Centineo brings us as Peter Kavinsky. But aside from having that tall, dark, and handsome vibe written all over him, he's such a sweetheart!
The way he loves and takes care of his mom and how utterly affectionate he is with Lara Jean's little sister, Kitty, is just adorable. That's it Peter K, you're making it so hard not to love you.
Jamey
Sierra Burgess Is A Loser
There is just something about a boy-next-door kind of guy, who shows up with nothing but a cup of good intentions. Has good grades, is eloquent with his words, loves his family and has that shy guy kind of smile that just keeps you wanting more.
All that late night texting and phone calls got us knowing Jamey more and we absolutely loved it. We love that he's not you're your typical jock and that he's a loving brother. Plus, the fact that he's got a handle on his academics! Talk about being well-rounded! If you welcomed 2018 thinking guys are generally full of machismo, meeting Jamey will remind you that #GoodGuysExist.
On the real, though, huge props to Noah Centineo for pulling off two polar opposite characters and still making us fall head over heels for both!
Noah Flynn
The Kissing Booth
Taylor Swift must've been thinking about Noah Flynn when she said "I knew you were trouble when you walked in." Jacob Elordi introduces us to the kind of bad boy we want to meet. Everyone sees him as that rebellious teenage boy but we get the privilege of getting to know him more.
He soon reveals his rebellious character as a coping mechanism for everyone's expectations of him. He starts showing us his vulnerable and protective side and it just melts our hearts to the core. We love you, Noah Flynn!
Harvey Kinkle
Sabrina The Teenage Witch
They did say that the best love stories stem from friendships. And that's probably why our hearts are all over Harvey Kinkle! Thank you Ross Lynch for giving us a perfect peg for the whole "part time lover, and full time best friend" kind of guy!
Confidence just adds that extra dose of magic when it comes to guys and Harvey has a lot of it. So much so that he is secure on his own and has no issues taking a step back and letting Sabrina run her own show (pun intended)! We love him even more being a personal cheerleader and someone we can run to for hugs, secrets, and magic.
Need I mention that he brings the idea of a frog prince to life? And even as an amphibian—in the old show, 90s kids will remember—he still proves to be the cutest!
Troy Fairbanks
Dear White People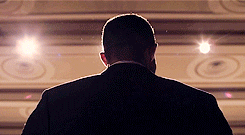 Dear White People is one of the more underrated shows in 2018, and Troy Fairbanks give us a reason to love it even more. Brandon Bell delivers a young Obama-like character that makes the girls in the room swoon. There is nothing better than a man with a plan, and being the frontrunner for student council president, we can be sure he has a plan—or, plans, that is!
He's not an instant fan-favorite because politics runs in his blood, but much like Chuck Bass has been in Gossip Girl, he later finds his voice to stand up for people and the courage to show some vulnerability. While he's not that perfect guy from the get-go, we still adore you, Troy Fairbanks, for your passion, courage, and sense of direction. Kudos!
There you go, the best of 2018 in 5 different characters. Whether you fell in love with the boy-next-door, the athlete, the leader, the best friend, or the rebel, our hearts are in it with you. They bring out what we love and more when it comes to things All About Senior High!
If 2018 has been this superb, we can only hope 2019 serves us with more amazing characters to swoon over! Netflix, you've done well! Wanna know more about the people we ship? Check out our other 2018 roundups on the category on the Edukasyon.ph blog! Have an awesome new year!
Tags:
2018
all about senior high
edukasyon
edukasyonph
leisure
lifestyle
movies
netflix
Noah centineo
senior high
social