First day of school mo na, beshie! Are you ready to show the world the HUMSS (Humanities and Social Science strand) in you? Here are some survival tips for your HUMSS journey!
See also: Apply now to schools offering the HUMSS strand – for FREE!
Advance Readings
Yes, besh, you need to do advance readings para prepared ka sa class. Some of the specialization subjects in the HUMSS strand are Philippine Politics and Governance; World Religions and Belief System; and World Literature. This is another reason why HUMSS does not limit their students in the discussion of political science. With a lot of topics to go over, one should how to learn to expertly navigate through them. How? Read in advance!
Highlighters and (Sticky) Notepads
Paano nga ba tayo makakatanda? Simple, highlight important information. Humanities and Social Sciences cover broad fields of interest aimed at understanding humanity better. Be ready as your teachers will be giving you handouts and readings like crazy. You have to know which information are crucial and note them. This will prevent information overload. Notes or sticky notes are good tools to mark references and notable points.
See also: Apply now to schools offering the HUMSS strand – for FREE!
Watch or Clock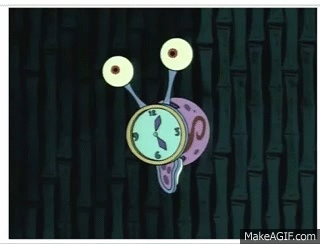 Keep track of your time. Tama na ang paggugol ng oras sa hindi naman makabuluhang bagay, beshie. In the HUMSS strand, you will be given lots and lots of research works. At times, you will be asked to create fiction or non-fiction outputs for a specific subject. Hassle, beshie, if you don't manage your time properly. Ikaloloka mo, besh, kung nagsabay-sabay lahat ng paper sa iisang deadline date. Mapapa-MDS ka na lang na 'I eat deadlines for breakfast'.
Confidence
Whatever you do, wherever you are, if you are part of the HUMSS, you must keep your chin up and put your best foot forward. Remember, that a HUMSS student shows the world that we are confidently beautiful with a heart and a brain.
To making history and a better society! HUMSS all the way!
See also: Apply now to schools offering the HUMSS strand – for FREE!
Still looking for the right senior high track or career path? Punta lang sa www.edukasyon.ph where you can search for schools; discover courses or careers, and inquire or apply online to schools for FREE!