Teachers aren't just homework-giving, stress-inducing, emotion-churning creatures that books and movies paint them to be. They have stories to tell, jokes to crack, and experiences we can all learn from. After all, they're only human. Discover the different facets to their personhood to make your Senior High School life an even more memorable one!
1.  How they were like as high school students
It's always interesting to uncover the life your teachers once lived. Before they became the terror teacher, they might've been that typical student who didn't submit homework, talked in class, skipped subjects, among others. Their teenage years in high school might've been composed of strange, hilarious, and unbelievable antics they once were up to. Take a trip down memory lane with your teachers as you journey through your own high school adventure.
2. How they dealt with their love life (or the lack of it) and friendships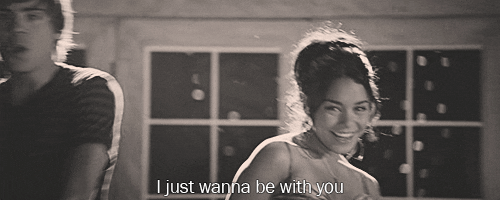 Not all teachers will openly discuss their triumphs and failures in the arena of love. But for the few who are most willing to talk, learn from their stories. They will however, be very willing to tell you how they dealt with peer pressure, too close for comfort friends, high and low maintenance friendships, being in the popular crowd or otherwise. Their rich experience in friendships and relationships will definitely make you realize that they are humans too who struggled to keep it together in High School. You'll be surprised, most of your coolest teachers were not always the cool kids in high school.
3. Why they chose to become a teacher
Out of the plethora of career opportunities available, haven't you wondered why your teachers chose the profession they're in? After all, teaching is undeniably one of the most back-breaking occupations to be in. It could've been their favorite teacher when they were younger or a specific calling they felt that pushed them to become the role models they are today. From their stories, you might be able to discover if becoming a teacher is for you too!
4. Who inspires them every day
Waking up at 5AM to go to school is no easy feat for students and teachers alike. Behind every worker is a source of inspiration. Find out who inspires them and why they are their source of strength, so you too might be motivated to ace your studies #NoToSeniorities.
5. What is their life mantra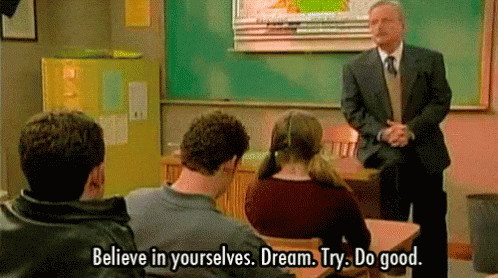 A person's life mantra projects a lot about the life they envision to live and the principles they hold close to their hearts. When encountering a not-so-mid-life crisis in your high school years, hearing about your own teacher's life mantra may help you figure where you want to steer your life to. This may aid you in formulating your own life mantra that you may use when faced with moral dilemmas and hurdles along the way.
Click here to get more education to careers advice from edukasyon.ph!