The Arts and Design Track aims to provide you the skills you will need to have a career in the creative and performative field.
To instill the right employment skills to you so that you can get a job immediately after graduation, part of the curriculum of this track is to expose you to various form of arts and media such as architecture, interior design, industrial design, graphic design, animation, painting, fashion design, photography, and film.
See also: Apply now to schools offering the Arts and Design Track – for FREE!
Sabi nila, every career has a story to tell so here are different fun facts from Arts and Design that will leave you shookt.
Visual Arts
Juan Luna: The Curse of the Portrait of a Lady
We all know Juan Luna for his Spolarium. Pero alam niyo ba na isa sa mga painting niya ang sinasabing may sumpa? Creepy as it sounds but the Portrait of a Lady was said to have been cursed. This is the portrait of Luna's wife whom he murdered along with his biyenan. According to urban legends, the painting was passed down from generation to generation by various wealthy people who suffered terrible misfortunes when they owned it.
Applied Arts
Francis Sollano: Trashion
Cebu-based artist Francis Sollano took on upcycling garbage into fashionable materials such as dresses, bags, dolls, jewelry and sculptural pieces. He named his works 'trashion' or fashion made of trash. He and his team transforms recycled trash such as plastic bags, PET bottles, drinking straws and sticker paper into wearable art. This is part of his sustainability projects in Cebu not only to help save the environment but also to provide livelihood for the women in his local community.
See also: Apply now to schools offering the Arts and Design Track – for FREE!
Digital Arts
Lucille Tenazas: The 64 year old Filipina graphic designer who marks the US
Back in the Philippines, Lucille Tenazas has been winning national painting competitions. She graduated with Bachelor of Fine Arts at the College of the Holy Spirit Manila. When she moved to the US and continued to her masteral studies, she founded Tenazas Design, a communications and graphic design firm with projects in the cultural, educational, and non-profit sector. She received numerous citations and became the president of the American Institute of Graphic Arts (AIGA) from 1996 to 1998.
Another fun fact: According to the 2017 Occupation Wages Survey, the average monthly salary of a graphic designer is as much as PHP 99,658.
Media Arts
Josie Trinidad: The Filipina Disney animator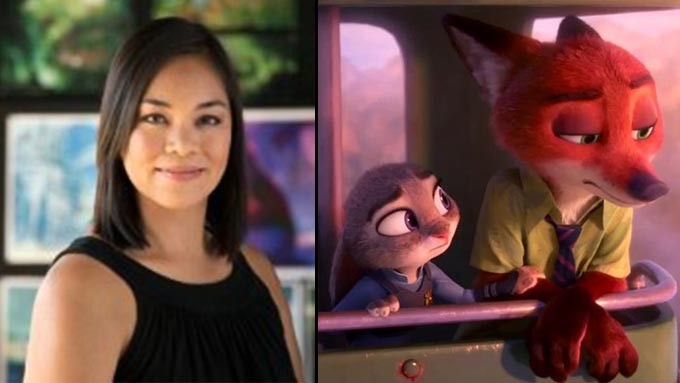 Walt Disney Story Artist Josie Trinidad was one of those who brought Zootopia into the big screen last year. Learning from Brave director and The Incredibles story supervisor Mark Andres, Trinidad co-headed the creation of the anthropomorpic world of Zootopia. She was also a part of the team behind The Princess and the Frog, Tangled and Wreck-it Ralph.
See also: Apply now to schools offering the Arts and Design Track – for FREE!
Theatre
Lea Salonga: A Philippine Pride of Firsts in the Theatre
We all know Lea Salonga but we didn't know about this child wonder turned Broadway star is that she accepted the Tony Award for Best Actress in a Musical back in 1991 making her the first woman of Asian descent to win the recognition. She was also the first Asian to play both roles of Eponine and Fantine in the musical Les Misérables on Broadway. She was also recognized as a Disney Legend.
Still looking for the right senior high track or career path? Punta lang sa www.edukasyon.ph where you can search for schools; discover courses or careers; and inquire or apply online to schools for FREE!