Some people think the Arts and Design track is easy just because you're labeled as "the artsy bunch." But it's a lot more than that. A lot of time, blood, sweat, tears, effort, especially coffee, go into your work. Surviving Arts and Design can be just as hard as the other tracks and strands. Sometimes though, people don't really get it because they only see the finished product.
We're pretty sure you've heard all these phrases before. Perhaps too often that it's either annoying or funny. So we've prepared a few comebacks ranging from diplomatic to sarcastic to well, a self-explanatory reaction. Just in case you hear them yet again. Fire away.
"Wow, you're such a good drawer! Can you draw me?"
"Thanks! That means a lot. I worked hard to get to this style. But sorry, I can draw you but I can't do it now. Because actually, it takes a lot of time, dedication, thought, technique, and patience."
"What even is a drawer? Am I a… cabinet?"
"Thank you! Do you want me to draw you a portrait? Here are my commission rates."
"Are you going to be a starving artist?" or worse, "Walang pera diyan."
"Actually, artists are starting to make quite a lot of money these days. They earn through commissions, selling their art, and forming collectives or setting up galleries. And with the age of technology, we're learning more ways and mediums to branch out!"
"I came here to have a good time, and I'm just feeling so attacked right now."
"I love being an artist, and I have faith that my passion and skills will take me somewhere."
"Oh, I could do that."
"Some people do think art is easy, and that makes sense. But it's 'cause you don't see how much time and practice it takes for an artist to get to one good work. There are so many concepts behind this artwork, too, that I had to understand before I finished it."
"I'd like to see you try."
"This is just a study for a bigger piece I'm working on."
"Wow, you're good at math, pala!"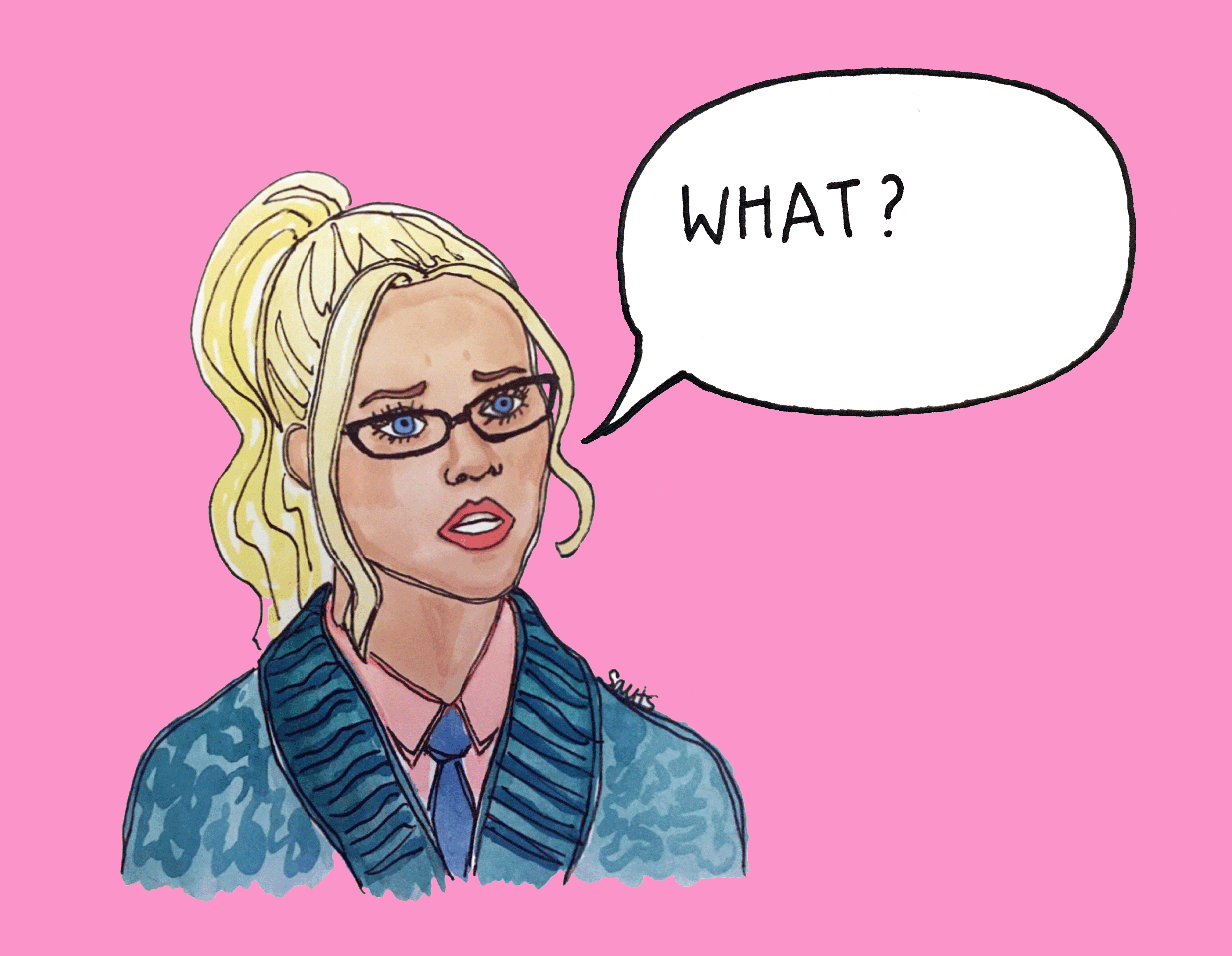 "I mean, they're not mutually exclusive, right? But did you know, my animation and digital art classes actually need basic math skills? Graphic design sometimes needs a few math skills, too. Like with angles and stuff!"
"Wow, you're good at art, pala!"
"Are you saying I need to be bad at math to be good at arts and design?"
"Ooooh! Can I touch it?"
"There's a reason most galleries and museums have a 'Do Not Touch' sign. It's to protect the art. Artworks can be very fragile. Paint can chip or smudge or get on your clothes. Sculptures get dropped or mishandled all the time. So much work goes into them, but when they get damaged, it's irreversible."
"Don't do it! It's cursed!"
"Yes, by all means! Go on ahead. Be careful, though. If it breaks or smudges, it's on you."
"Sample! Sample! Sample!"
"It's a bit of a gray area to put us on the spot. We love to share our talents, but at the right time and in the right environment. Maybe with the right back up? Or hypeman? Especially when it comes to visual and performing arts. We can't just draw on the spot. We can do improv, too, but give us time to prep!"
"Sige, tumbling–tumbling ka muna. Ako susunod!"
"I'm saving my energy for my performing arts class final, maybe you can come to see it! Or you can check out my channel where I post my work/performances."
"It's easy for you, 'cause you're so talented!"
"Thank you! It's actually really hard, though. Because in the arts and design track, everyone is talented. And once you have talent, you can't just stop there. You also need to grow. You need to learn to get better. It's practice, discipline, and constant learning."
"Do you know how hard it is to draw hands???"
"Thanks, but I'm not that talented. It's all practice and process. I have a long way to go."
"Hobby, hobby lang yan!"
"But here are some hobbies that are high in demand. There are hobbies that turn into valuable skill sets that turn into careers. With the right innovation and learning that I'm getting in this track, I'll be able to make that path."
"So was singing for Beyoncé, and look where she is now."
"I am doing my hobby, and I am pursuing my passion too. And it's awesome."
Don't worry about what people say about your track. As long as you're happy with pursuing your passion, you're on the right path. Do what's right for you. Keep on practicing, keep on working on getting better. Trust in the process. Be proud to be part of the Arts and Design track!
Want more tips on how to survive high school? How about study guides and productivity hacks? Check out the All About Senior High section on the Edukasyon.ph blog!
Tags:
all about senior high
arts
arts and design
Arts and Design Track
design
edukasyon ph
stereotypes