Let's face it; we've all at some point taken a good long stare at ourselves in the mirror, letting our imagination run wild on what we would wear if only school uniforms weren't a must. Well, despite president Duterte's proposal earlier this year that uniforms should not be mandatory, it looks as though it's gonna take quite a while until it is fully implemented.
This post goes out to all those who are sick of donning just the plain old polo shirt or blouse or those plaid skirts; it's time to make a statement.
Hair Styling
The cheapest way to upgrade your school look is to play around with your hair. You can easily go from being just that girl-who-sits-at-the-back to the girl-with-the-cool-hair. What's more, it costs nothing but a few mins of extra effort. Hairstyles that have made it to 2016's list include braids, that vary from the regular French braid to fishtail braids and Dutch braids.
Hair Accessories
On those days that you have absolutely no time to spend on styling your hair, why not throw in a hair accessory or too? From tying your hair in a ribbon, or plaiting your hair together with one, these are fun and are a definite show stopper. They are also great for a bad hair day cover-up!
Accessories
Your school is highly likely not going to tolerate an OOTD, but why not try an AOTD – Accessory Of The Day? It does not have to be anything too fancy, but going from a simple stud on one day to hoops on the next, would make you feel like a totally new person every day.
Wrist Watch
This is for those who want to look like a million bucks, minus all that cost. Who said a watch couldn't make a statement by itself? Gone are the days when it was just an instrument to tell time. Today, trivial features of a watch including its size just point out to how fashionably conscious you are.
Shoes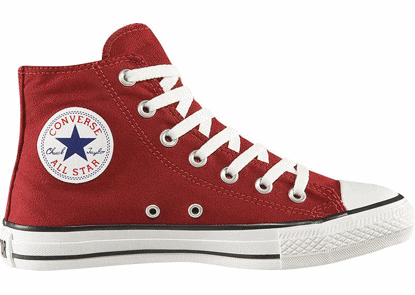 Many schools insist on what color your shoes need to be, but not on what material they should be made of. Why not don a bold look by ditching the boring old cloth or synthetic school shoes for leather ones? They last longer too.
There you go. Why fit in when you were born to stand out? We hope you realize that as Drew Barrymore says "…..being happy makes the biggest impact on your physical appearance, and so whatever you wear, make sure it makes you happy!
Click here to get more education to careers advice from edukasyon.ph!