As you prepare the things that you need for your study abroad stint, you also have to prepare yourself for more crucial factors like knowing the language of  your country of destination. Don't assume that everyone you will meet can understand and speak English as much as you do. Since you're technically their visitor, you have to at least learn the basics of your host country's language. But don't worry, it won't be necessary for you to enroll in a foreign language class. Now, it's easier for people to be self-taught foreign language learners by using these mobile apps.
If you're looking for a language learning app with a good interface, Duolingo is the app for you. Not only does it have a good design, it also uses gamification in each language learning activity which makes learning easier and fun!  If you're worried about the accuracy of what you'll be learning, know that all the language lessons that they offer come from native speakers of the target language that you're trying to learn.
Some people learn languages better through memorization. If you're this kind of language learner, Memrise will offer you this kind of experience. It facilitates learning through the use of videos, audio, usage, mnemonics, and etymologies.
Sometimes, practice is key. Babbel offers a combination of communicative didactics, cognitivism, behaviorism, and constructivism in their progressive lessons. It immerses you in the language by introducing real-life dialogues by using authentic human voices! Talk about having a conversation with a native.
Busuu, on the other hand, gives focus to all four language macroskills — reading, writing, listening, and speaking. Their lessons vary from beginner to intermediate. It lets you interact with a native speaker by sending your exercises to them. This lets the native speaker of the language you're learning submit personalized feedback to you. How amazing is that? Although, most of its cool features such as the mentioned interaction with a native speaker comes with a price when you apply for a Busuu premium account.
The promise of communication preference is presented to us by HelloTalk. This app gives its users the capability to communicate with their language partners through text, voice recordings, voice calls, video calls, and doodles. It's a platform for conversationalists willing to initiate a conversation with a native speaker of the language that they plan to learn. A win-win situation because you will have to teach your language back!
Being a product of six years of research by experts from Harvard, Stanford, and Oxford, LinguaLift gives you a hands-on language learning experience through the help and support of their team of real teachers. This app is best for those who are planning to learn Japanese, Hebrew, and Russian. They offer a free trial but to be able to access a wide variety of lessons, there's an option to go for premium.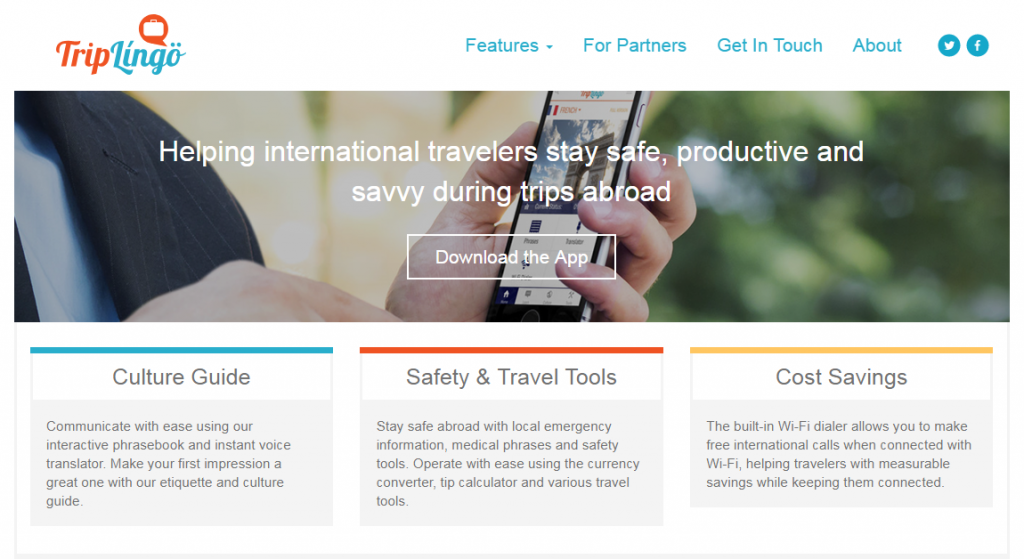 For those who want to learn a language but would also want real-time translations, this app will be extremely helpful. TripLingo is highly suggested for those who do a lot of travelling because it can instantly translate your voice to your chosen language. Yes, it's that convenient! This can teach you essential phrases that include formal, casual, and even slang phrases. As usual, the basics can be accessed by downloading their app but all its tech-savvy features (e.g. wi-fi dialer, safety tools, tip calculator, travel tools) can only be accessed by availing a premium account.
Learning a new language can now happen right at your convenience! Try to test these apps and check out which suits your language learning needs best. After all, what works for some does not always work for everyone. If you're looking for other ways to learn other cultures, you can also check out other articles here.
Tags:
apps
language
study abroad