Worried about being strapped for cash while studying abroad? It's alright to be concerned; foreign travel is full of unexpected surprises, even if you budget down to the last cent. Are you willing to push yourself further from your comfort zone as an international student? Are you ready to sacrifice your leisure time to secure your finances for life overseas? If yes, read on, because we've compiled the top part-time jobs abroad you can take on no matter where you end up.
Disclaimer: Please note specific regulations apply in some countries, especially in Asia. Visit your embassy's official site and seek advice from the school counselor to ensure that the work you'll be doing is legal and in line with the country's tax system.
What Type Of Job Should I Get?
Aside from each country's specific requirements (check out our guide for Australia and Canada), you can consider these factors and chat with your future employer before you sign up. Does it fit your student lifestyle? Are the hours flexible enough for you to excel in your studies? Can it help you make more friends and learn the local language? Will it open good work opportunities for you after you graduate? If the job is a good fit for your skills and overall objectives, then take the leap and go for it!
Without further ado, here are the types of jobs you can do overseas as a student:
No surprises here! This should be an easy choice for those who don't mind teaching. Although some countries have different qualifications, don't worry too much about having a Bachelor's degree if you're well-versed in English. Pro-tip: ensure you can teach in multiple countries with a TEFL (or TESOL/TESL) certificate. You can review for the essential English Proficiency Exams here!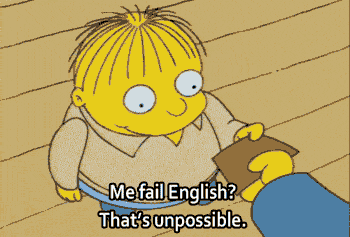 Additionally, if you've mastered another language such as Mandarin or French, there will be tons of opportunities and clients seeking someone like you.
Work on Campus
This is a safe choice for international students since your school will help you process the paperwork. It'll help you make new friends outside your classes and develop stronger language skills. For student assistants, you need basic Microsoft Office skills since you'll most likely be helping out other students fill out application forms. Meanwhile, events organizers or program ambassadors need public speaking and organization skills for events, such as potlucks, job fairs, or off-campus seminars. Check out our guide to networking for international students!
Traditional Jobs
If you're not the type to center your job around learning centers, then take your pick from bars, restaurants, and cafes situated nearby. Restaurants are a safe bet because you could apply for various positions depending on your skills: waiter, staff, or cook. Love coffee as much as we do? Try being a part-time barista and learn a latte about exotic coffee beans—pun intended.
Many students also work in call centers, which tend to be higher paying. This is good news if you wish to increase your travel allowance by a significant amount without being physically exhausted by the end of the day. Call center jobs are also great if you wish to increase your communication skills under a structured office environment.
Volunteering
Not looking for financial gain but rather, a more meaningful experience? Try being a volunteer at a nonprofit company, teach for free at a local school, or other service-learning opportunities around you.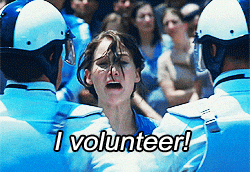 These organizations are always seeking students to fill in a wide range of positions, plus it'll give you a fresh perspective on the country you're staying in. Not to mention, it'll look just as impressive as traditional internships, if not more, on your resume.
Wondering if what you've read is enough to prepare you for your study abroad journey? Head on over to Edukasyon.ph's Study Abroad category and get more tips on how to start, endure or love your study abroad journey!
Enjoying the blog? Register on Edukasyon today!
Tags:
part-time jobs
preparing to study abroad
Study Abroad Tips