Studying abroad may be an exciting and enriching experience, but most students have their share of fears and frustrations due to culture shock.
First, what exactly is culture shock? It's defined as, "a sense of confusion and uncertainty sometimes with feelings of anxiety that may affect people exposed to a foreign culture or environment."
The lack (or total absence) of close family contact, one's native language, and shared beliefs can make anyone stressed. But wait, culture shock doesn't have to be a bad thing. The experience can help you develop as a flexible, intelligent, and independent person. Luckily, you can learn to find your comfort zone in a strange, new land.
Here are a few pointers to help you thrive in your new home, whether you're there for a few months or a whole school year!
Acknowledge your culture shock
To adjust to a foreign culture, you have to accept your unpleasant feelings about all these new things. Be patient with yourself. Admit that you feel lost. It'll take you more than a day to take it all in. No travel articles or vlog can perfectly articulate the experience better than when you're actually witnessing everything for yourself. It doesn't matter if your host country is on the other side of the world or a neighboring Asian country.
Allow yourself to feel the shock, acknowledge that you're still adjusting, and know that it's okay; culture shock happens to even the most experienced travelers!
Talk to a friend about your struggles
Wanting to become a hermit and hide from the world when you're overwhelmed might be your natural response to culture shock. But our suggestion is to be social! Make friends with your fellow foreigners in your program and approach friendly student locals. Approach your host family or professor. They just might recommend cool activities for you to do or things to see, or even introduce you to people who are in the same boat.
More often than not, they'll go out of their way to make you feel welcome. Building a support system in a foreign land will help relieve you of the isolation you may feel from being a thousand miles away from home.
Learn as much as you can about the country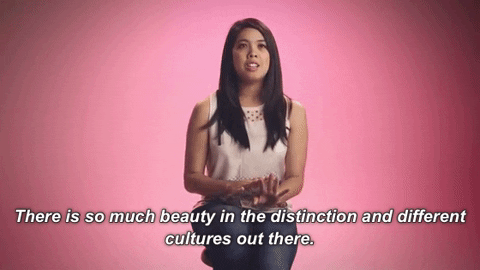 Forget the little voice in your head that says, "we don't do it like that back home" whenever you encounter an unfamiliar situation. Now's the time to embrace the culture through your senses. Immerse yourself; learn more about the history behind the country, the people, and traditions.
Taste everything you can and discover your new favorite dessert! Find the least touristy, yet most picturesque spot possible and allow yourself to fall in love with it at first sight. If you're in a colder climate, enjoy the aircon weather that allows you to layer your clothes for that perfect, K-drama inspired #OOTD. Try to learn some conversational phrases in your host country's native language and feel the rush of victory when you're able to haggle down goods at the local market!
In a span of a few months, you may find yourself pleasantly surprised that you've adapted some aspects from the new culture into your daily habits (eg. learning how to use chopsticks correctly!).
Write or take pictures to express your feelings
Blogging or journaling your travel experience may help you process your emotions in a healthy way. Allot at least half an hour each day to write a blog or capture pictures; you'd be surprised at how much this practice could calm you down. After you settle into a creative routine, you may find yourself feeling excited about upcoming events because you're eager to add it to your collection.
Who knows, you may gain new followers (and connect with more friends) by sharing those IG-worthy pics and poetic captions!
Find simple, everyday distractions to help you unwind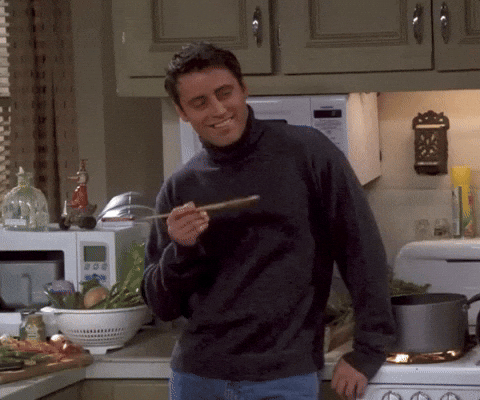 Because you'll be studying abroad for an extended period of time, you don't need to fill up your everyday schedule to the brim with exotic new activities. Simply find some time to watch your favorite shows, be it a local rom-com featuring #Jadine or a re-run of FRIENDS. Being in another culture doesn't mean you should forget who you are or the things you like.
As the old saying goes, "The world is your oyster." By acknowledging your initial shock, finding a friend, or expressing your feelings creatively, you can make it through culture shock and enjoy the experience of a lifetime. We hope you make the most of your study abroad opportunity.
While you're here, check out more Study Abroad articles by Edukasyon.ph, made especially for young Filipino students. Good luck and happy travels!
Enjoying the blog? Register on Edukasyon today!
Tags:
culture shock
study abroad
study abroad challenges