There's something about exposing yourself to a new environment whilst being in your zone and doing what you love. When you take internships abroad, you are challenged to step up your game, hone your craft, and discover your forte. All while having loads of fun along the way.
If you're ready for your life to take a 180-degree turn, here are a handful experiences abroad you'll surely want to say YES to!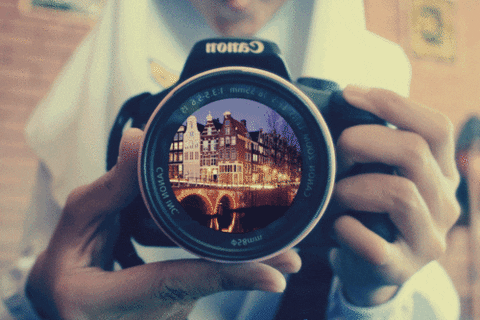 As the world gets smaller and global exchanges more demanding, the use of a universal language becomes more evident. Being born and raised in a bilingual country like the Philippines, your English is already better than most southeast Asian students. English proficiency is so necessary that a lot of students look for ways to learn it. Especially students in the rural areas of southeast Asian countries.
Take advantage of your English communication skills and take on internships abroad as a TEFL teacher! This is a 7-week internship offering a hands-on experience. You'll be interacting with the communities and students of local villages in Kanchanaburi, Thailand. And just before you hop on your plane back home, you get to visit the exotoc island of Koh Samet!
We're all after something "more" and meaningful in this life. If you're looking for an internship abroad fulfilling that desire, a trip to Cape Town, South Africa might just quench that thirst. Exposing yourself to an environment like South Africa's will allow you to have a closer experience to the struggles happening all over the world — especially to developing countries.
Deep dive into social entrepreneurship and what it means to address certain challenges. Assist case workers at refugee centers. Research issues like gender inequality, human trafficking, and child labor. Have mentors show you the best way you can use that information to actually be of service to the world.
What better way to learn how to grow a business than from those who have been thriving in that field? London, United Kingdom is one of the leading cities in business and finance. If you're looking to be an entrepreneur or a serial businessman, you'll need skills and experience on lead generation, marketing, and partnerships assessment. And that's exactly what you can learn in internships abroad like this one with Absolute Internship!
On top of that, living in London is already a life-changing adventure. You're never a few steps away from a historical site or a good restaurant. Not to mention, cobblestone everything! You can pretend you're in a movie all day everyday!
L'Oreal reminds every woman to take care of herself better "Because you're worth it." And you can be a part of the team that helps women discover and re-discover their beauty in Paris, France!
L'Oreal has a lot of internship opportunities all over the world. One of them is a marketing consumer communications assistant. The advantage of working with an internationally competitive company is you learn from the best. These internships abroad with L'Oreal typically last for 6 months and ensures you with mentorship from a senior in your chosen field. And because of its worldwide reach, you can even choose your internship program based on the city you want to live in for the next 6 months!
If you're into hospitality, this could be your next big learning adventure! Hospitality management is all about learning how to take care of people by meeting their needs in various situations. As helpful as textbook learning may be, the best way to really learn how to do well in this industry is by first-hand experience. And taking on internships abroad is a helpful step for you.
This internship in Buenos Aires, Argentina gives you a 3-month experience in either a hotel or a hostel, allowing you to practice all your textbook knowledge extensively! You'll get to meet travelers from all over the world who have different reasons for traveling. You never know how insightful your little conversations with them could be in the long run.
An international experience is always a good feather in your cap. Even more when it involves growing professionally. Learn more about internships abroad, student exchange programs, or being an international student by checking out our Study Abroad stories on Edukasyon.ph!
Tags:
argentina
Buenos Aires
Cape Town
education
edukasyon
edukasyon ph
france
internships
Kanchanaburi
london
Paris
South Africa
study abroad
Thailand
travel
United Kingdon