Whether you choose to take a short course, be a fellow, do an exchange program, or a complete degree – studying abroad is always a way to learn more about yourself and your craft. When you study abroad you take a huge leap outside your comfort zone and that alone is something to be proud of. Rest assured whatever forward steps you'll take, you've got Filipinos rooting for you – yep, all 104 million of us! To show our support, here are 8 notable Filipinos who studied abroad!
Georgina Wilson
After taking on the fashion scene by storm, Georgina Wilson shows us what being a #girlboss means. She graduated from the University of Sydney with a double major in Bachelor of Commerce, Accounting and Finance then co-founded Sunnies Studios with three partners in 2013.
Today, Sunnies Studios is the leading local eyewear brand in the country. Not only was she able to put her degree to good use, but has also shown us that the glass ceiling doesn't exist when you create your own opportunities!
Francis Simisim
You'd expect a lot from someone who has three degrees under his belt – and Francis Simisim does not disappoint. Having graduated with a Business Studies degree from Oxford Business College, a Bachelor of Science degree and a Masters of Science degree from Oxford Brookes University, Francis has successfully exited 3 companies he has founded.
But aside from his successful business exits, a lot of his efforts go to using the advantage of his education to be of service to others. Whether it's by extending relevant information to people through blogs, finding ways to give internet access to low income communities, or helping entrepreneurs succeed through Original Pitch Venture Capital, Francis Simisim deserves our hats off.
KC Concepcion
Before KC Concepcion fully jumped into show business as a singer, actor, and endorser, she graduated with a bachelor's degree in International Communications with a minor in Theatre Arts from the American University of Paris.
Later on, she put together an online shop called "KC's Closet" where she sold her pre-loved clothes and raised up to P1,000,000. These proceeds were donated to a public school in Maguindanao. In 2015, she became the National Ambassador Against Hunger of the United Nations' World Food Programme.
Miguel Syjuco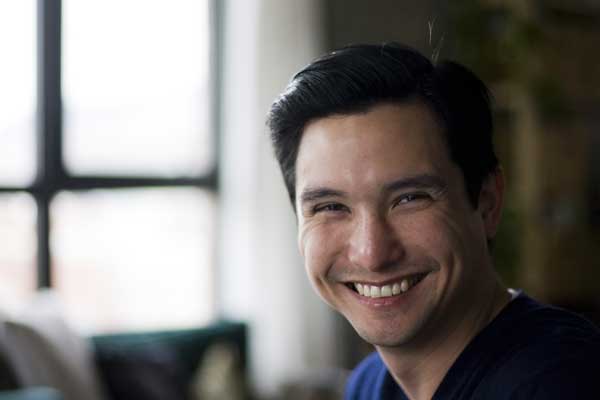 Miguel Syjuco is another Filipino who studied abroad and brought home pride to the country. After graduating from Ateneo de Manila University, he studied in Columbia University for his MFA (Masters in Fine Arts). Afterwards, he completed his PhD in literature from the University of Adelaide. He followed through on his passion for writing by pursuing a career as an author and journalist while being a professor at NYU Abu Dhabi.
As if that wasn't enough – author, journalist, and professor, Miguel Syjuco, also won the 2008 Man Asian Literary Prize for his first novel Ilustrado. His book was even named "Notable Book of 2010," by the New York Times!
Victor Baron
How many doctors do you know are world-adventurers, too? That's Victor Baron for you! Sure he has an impressive degree in neuroscience from the University of Michigan and a medical degree from De La Salle Health Sciences Institute. But what piques our interest even more is he also spent two years traveling through North and South America on a motorbike.
There's another Filipino who studied abroad and is making great things out of it. From working as a ski and snowboarding instructor in the French Alps to his philanthropic efforts in India – this guy is all around and we mean it. That's what's up, doc!
Mar Roxas
Another Filipino who studied abroad is our 2016 presidential candidate, Mar Roxas. While there have been talks questioning the authenticity of his degree from Wharton – well, it's legit. Mar Roxas graduated from Wharton School of Economics at the University of Pennsylvania in 1979. He finished a degree in economics and majored in finance.
Since then, Mar Roxas has been in politics. He implemented initiatives like the PCPS program (Personal Computers for Public Schools) and SULONG (SMEs Unified Lending Opportunities for National Growth) which aimed to empower Filipinos from far-flung areas. PCPS was an initiative that gave out computers to 2,000 public high schools in the Philippines while SULONG was a program that had 26.7 billion worth of grants for low-interest loans on almost 300,000 SMEs on its first year.
Whether you're looking to study business, arts, technology, or looking to have a culturally fulfilling experience – studying abroad has its perks. Let's give a round of applause to all these Filipinos making waves in their respective industries! If you're thinking of mapping out your study abroad plan, visit our Edukasyon.ph and read more about your dream school on our Study Abroad blog section!
Tags:
edukasyon
edukasyon ph
Filipinos
Francis Simisim
Georgina Wilson
KC Concepcion
Mar Roxas
Miguel Syjuco
People who studied abroad
philippines
study abroad
Victor Baron