Game of Thrones is approaching its 8th and final season and we're pretty sad to see it go. If you're as big of a fan of GoT as we are and if you're starting to feel separation anxiety, we suggest one thing that'll give you the ultimate Game of Thrones experience: studying in the very countries that have served as filming locations for the hit TV show! If you think you've got what it takes to claim the Iron Throne, then take your pick from the countries below and begin your study abroad journey!
Iceland
Are you ready to take the black? Don't worry, you won't have to, but you can still opt to study in the beautiful country of Iceland! The country is also known as "the land of fire and ice" (A Song of Ice and Fire, anyone?) because of its numerous active volcanic regions and majestic glaciers. It's the perfect location for students who want a change of scenery. If you love the great outdoors, Iceland has plenty for you to see with its stunning natural landscapes. Just be sure to keep an eye out for those pesky White Walkers!
Spain
It looks like winter has arrived in Iceland, and it's there to stay. If Iceland is looking too chilly for you, then all you sweet summer children might enjoy studying in the vibrant and balmy country of Spain! Many locations in Spain are featured in Game of Thrones, you can even book a Game of Thrones inspired walking tour in Girona! There are plenty of universities in Spain with exceptional programs for a die-hard GoT fan just like you, such as Saint Louis University Madrid Campus, IE University, and Universidad Católica San Antonio de Murcia. If you're into studying history as rich as that of Game of Thrones' then you should definitely check out Saint Louis University's excellent History program!
Croatia
You might recognize Dubrovnik because it was used extensively in scenes that feature King's Landing. Much of Daenerys' storyline takes place within those old, imposing city walls. Like Spain, Croatia boasts about 4 different walking tours any GoT fan should cross off their bucket list! Croatia is the perfect place for students who want to be surrounded by rich historical and cultural heritage.
Ireland
Ireland is most notable in GoT lore for Castle Ward. You might know it as the iconic Winterfell, home of the House of Stark! If you consider yourself one with the Starks, perhaps this is the place for you! The small yet beautiful country of Ireland is very welcoming towards international students. You'll find yourself enjoying the many vibrant and high-spirited cultural events that the country has to offer!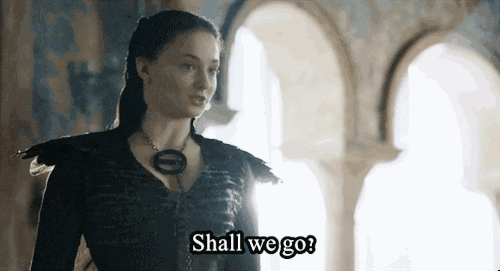 You heard Sansa! What are you waiting for? There are plenty of schools looking for Filipino students just like you! Head on over to Edukasyon.ph to find out which schools you can apply to now!