Study in Japan! Are you a certified foodie looking for a unique study abroad experience? Let your stomach be your guide because Japan is the place for you! The country has one of the most diverse and interesting food cultures in the world. Interested to study in Japan? Ritsumeikan University is looking for Filipino students just like you! The school offers a Social Science degree where you can focus on studying about the Culture, Society, and Media of Japan. Get to know Japan from a different perspective, and read on to find out the most delicious food to indulge in while you're there:
Ramen
Ramen is considered as fast food in Japan. There are almost as many ramen shops as there are McDonald's! With so many regional variations of the dish, you can make it your mission to try all of them while you study in Japan.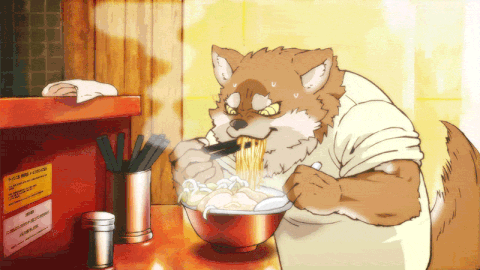 Curry
Curry is a staple in Japan. Be careful – you might get crazy addicted! The amazing curry sauce is delicious on its own with rice but many restaurants give you the option to add other toppings like pork cutlet, beef, and vegetables.
Omurice
Imagine the best omelette you'll ever try in your life. What makes the Japanese omelette different is it's served with fried rice and delicious sauce and toppings.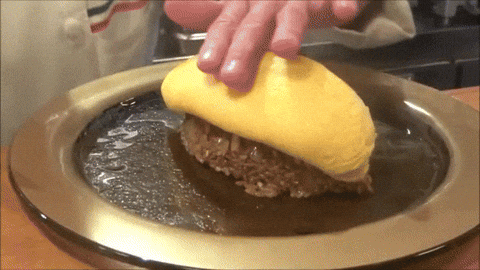 Okonomiyaki
Okonomiyaki is a savoury pancake topped with bonito flakes, dried seaweed, mayonnaise, and worcestershire sauce. In some restaurants, you get to grill the dish yourself in a hotplate built into your table!
Are you an anime and manga lover? Then you've probably seen this dish in an anime series or two! Ritsumeikan University also offers a short course on Japanese Pop Culture taught in English that you might want to check out.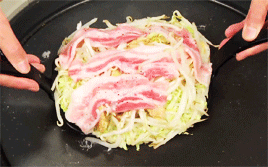 Shabu-shabu
Shabu-shabu is a delicious hotpot dish of thinly sliced meat and vegetables boiled in broth. The dish is perfect for sharing with friends!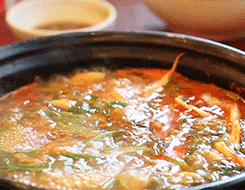 Sushi
Ah, the humble sushi. Probably one of the most well known Japanese dishes. You can get it almost anywhere nowadays, but you won't find fresher sushi than the sushi made right in Japan! Be sure to check their fish markets for their freshest and top quality produce.

Hungry yet? What are you waiting for! Head on over to Edukasyon.ph to find out how you make your study abroad dreams come true in Japan. There are plenty of schools looking for Filipino students just like you!