Studying abroad often conjures images of beautiful campuses and vibrant communities of international students. For many, it's a chance to learn a foreign culture, explore new places, and meet people from all walks of life. But did you know that you could study and work abroad on a student visa? Yes, it's possible! Here are 3 creative ways to gain practical work experience while studying abroad:
Join and be active in a school organization.
Find a school org that you can get involved in! This advice rings true whether you're studying abroad or pursuing your degree locally. It's a fun way to meet people outside of your social circle and hone your project management skills. If it's related to your course, you can also meet upperclassmen who can act as potential mentors.
Many HR recruiters will look at your extracurriculars if you don't have professional work experience, and for good reason. Students who are active in their school orgs are hard-working, dedicated, and can manage their time wisely. (#BSOrg, represent!)
Volunteer for a cause that you're passionate about.
For students who want to make an impact, there's no shortage of organizations that you could join! Are you passionate about saving the environment? Are you invested in helping underprivileged communities? Do you want to help younger generations get a better education? Maximize your free time by getting involved.
Volunteering encourages you to expand your worldview and understand real-life issues that affect the community. It's always good to balance studying in a classroom with experience out in the field.
Find an internship that matches your field of study.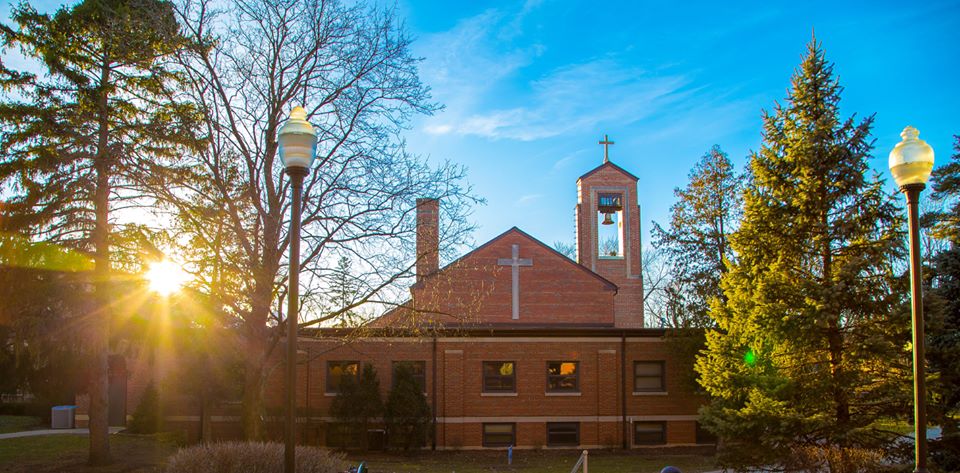 First things first: do your research and make sure there aren't any restrictions on your student visa. (You definitely don't want any complications there!) Look for a school or program that allows you to take internships abroad. Lewis University, located just outside of Chicago, is a great example. Here, international students with an F1 visa may join the Curricular Practical Training (CPT) program to gain experience outside the classroom environment. This is part of Lewis University's focus on combining their traditions of liberal learning with preparing their students for professional work.
Students can work at an internship that's related to their major, and helps with their academic progression. The CPT internships are a great way to gain hands-on experience in their field of study.
Reece Bhave, an international student from India majoring in Aerospace Technology, participated in the CPT program last summer. He began his internship at the Exelon Corporation as an Aircraft Maintenance Engineer, working out of DuPage Airport in West Chicago. Reece now works as an FAA certified technician, using his education from Lewis University to maintain and improve private aircraft.
"Internships not only look good on a resume, but they can often lead to employment or subsequent job opportunities after graduating," Reece says. Internships help you develop your skills, build your personal network, and experience what your future job will be like. An internship abroad also gives you the chance to work with people in a completely different culture.
Take it from Reece, and start finding ways to study and work abroad at the same time. These experiences aren't just an opportunity to gain skills that will help you stand out in your future career. They will also challenge you and help you develop new perspectives. Stay hungry and stay curious!
Tags:
how to study and work abroad on a student visa
lewis university
study abroad
study and work abroad
study in illinois
study in the usa