'This space of just being with myself provides me the opportunity to be confronted with some realities of who I really am'
About a year ago, I was kneeling on the tiled floor of my office cubicle sobbing in utter disbelief. I received an email saying that I was awarded a two-year, fully-paid scholarship to Europe, and will be studying a field that I was really passionate about.
Six months later, I had a one-way ticket to a country miles away from home with my whole life packed in two suitcases and a messenger bag. After 24 hours of travel, I found myself in Copenhagen, jet-lagged, braving the cold, understanding train signs that looked like hieroglyphics, but most of the time convincing myself that I was not dreaming. It was a strange, overwhelming feeling having one of your life's greatest dreams come true.
Now, it's been 6 months. I've hurdled one semester, sat through a series of lectures, built a snowman, traveled to 4 other European cities, spent probably 300 hours on Skype and drank a sizable amount of good Danish beer. Wait lang please. Everything's happening so fast.
Lessons
I remember Pico Iyer saying that there is wisdom in stepping back from life and looking at it at a distance; like your life is a TV screen and you are the spectator. Then the invitation is to pause, reflect and make sense of life's event. As what my mentor always asks me, what is this particular event in your life teaching you?
This is my attempt to answer that question.
For one, I realized that living and studying abroad is teaching me the grace of being alone. To say that the kind of life I am living here in Copenhagen is different from my life back home is an understatement.
Here, I am far away from my amazing friends with whom I share the same values, dreams and aspirations with; in a different timezone from my huge family, my two siblings, and 11 little cousins.
Accessing them and their company – where I get so much strength – becomes a challenge. And though I have great friends here and have been to so many exciting events, there is plenty of time when I am in a space where I feel truly alone.
Alone but not lonely
And I wouldn't consider this aloneness as loneliness (though sometimes, I must admit, I get really homesick). But it turns out that this space of just being with myself provides me the opportunity to be confronted with some realities of who I really am.
I began to have more time for self-reflection and self-conversation which is an opportunity I get from being away from a lot of things I find so familiar. In this solitude, I had the opportunity to attempt to answer some of life's difficult questions like "what are you truly passionate about?" Or, "What are you here for?"
And in this daily, difficult conversations in solitude, I discover new things about myself, things that surprise me and things that I know I need to change.
For me, this is an invaluable gift that I am thankful for. The challenge, I believe, in being in solitude was succinctly described by Oriah Mountain Dreamer in her poem, The Invitation, that said:
I want to know
if you can be alone
with yourself
and if you truly like
the company you keep
in the empty moments
One of the outcomes of these "empty moments" is the realization of another life lesson: gratitude makes one much happier.
Getting this scholarship was a huge check in my "life's greatest dreams" checklist. Even though I have this one covered, I must admit that there are still many things I wish for and there are still many things in my life I wish were different. When I was in the Philippines, I wanted to study abroad.
And now that I'm here, I find myself complaining because I cannot be with my family and friends. In the past, I wanted to live in Europe and now that I'm here, I sometimes complain that I do not have enough money to travel.
And this kind of mentality can go on and on. Most of the time, I catch myself gravitating towards these "could-have-beens" that I fail to appreciate what I already have. Then, there will be moments when I would walk around Copenhagen, looking at its beautiful buildings and cityscape and everything still feels very surreal. Am I really here?
And then that question is followed by another question, "What did I do to deserve this life?" Most of the time, I don't have an answer. Instead, I just thank Him who gave this to me freely and constantly ask, what can i do to give back? Then this simple act of gratefulness just transforms the way I view my current situation and the world in general.
Recently, a friend of mine said something that made me think so much about gratefulness. He said that there are so many beautiful things in this world but you cannot have them. And there is truth to that. But I thought that this is not at all a sad story. There are also many beautiful things in this world that we own, possess andcreate, depending on what perspective we bring to it. For me, experiencing them, witnessing them is enough too – enough to make us grateful. – Rappler.com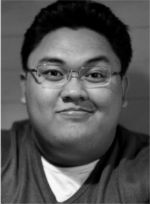 Chris Millora, 24, is from Iloilo, Philippines. He is currently taking up his masters in "Lifelong Learning: Policy and Management" hosted by Aarhus University, Denmark, Deusto University, Spain and University College London, UK. He is also a Gawad Kalinga Volunteer and member of Global Shapers Community-Iloilo Hub.
Source: As published on February 27, 2015 : http://www.rappler.com/move-ph/balikbayan/voices/85215-lessons-living-studying-abroad?cp_rap_source=ymlScrolly#cxrecs_s
Tags:
study abroad news