So, you're fresh off the plane. You've caught your bags off the carousel. And you've whisked yourself out of airport immigration. Where to now? How do you get anywhere? The first step is to make the most out of the free airport wifi. So download these free travel apps on your phone. If you haven't yet.
Seriously. Save yourself the horror of getting lost in unknown territory. We would not wish it on our worst enemies. To the kids with little to no sense of direction, it's okay. And to those of you who want to study abroad but are scared of getting lost, no worries. We got you, fam.
Here are some awesome travel and navigation apps to avoid getting lost while studying abroad!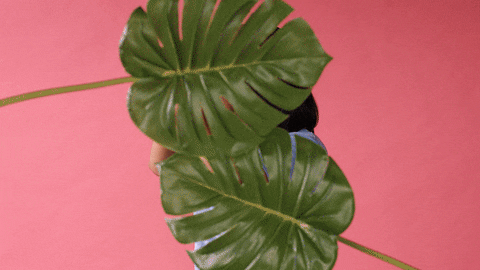 This one's a no-brainer. Google Maps can show you the way, the truth and the time it takes to get there. It also has several route options: by car, mass transit, bike, to foot. Use it like Waze—but on foot, and more accurate! Add stops. Measure distance. Save locations. Access maps offline with a simple download. Find Doctor Who's TARDIS (available in London only, sorry). Check out more hacks here.
Google Translate: quick translating (text, voice, and pictures)
Another essential app to have in your arsenal. While it isn't often completely accurate, it'll help with signs and quick translations when you're in a bind. Save your translations to a phrasebook, and download your chosen language so you can access it offline. Google Translate now has the power to take, scan and translate pictures from your phone, too!
WhatsApp: free WiFi-based messages and calls
If you don't already have WhatsApp, get it. Unfortunately, the rest of the world doesn't use Viber. This third-party messaging app is safe and encrypted, so don't worry about your privacy. It runs on WiFi, so calling and messaging are totally free.
Flush: find a nearby toilet
When you gotta go, you gotta go. This app comes in handy when you don't want to waste time looking for the nearest restroom. It'll even tell you if the toilet has disabled access, or if it requires a fee or a key. Plus, you can rate and report toilets by swiping left or right on the app. What a relief!
XE Currency: accurate exchange rates
Keeping track of your budget? Okay, we know this is a list about not getting lost, but money can get you off-track, too. This app keeps you up to date on exchange rates so you can convert those prices before you get too spendy.
AroundMe: nearby venues & information
So you're looking for a place to eat or meet with friends. Maybe you need to find the nearest ATM or train station. AroundMe has a simple, easy-to-use interface that recommends choices near your location. You can set a radius and search for information. The app links to Google Maps so you can navigate your way there.
If you want offline access to maps but are concerned with memory space, get this app. It's lighter than Google Maps, but still pretty extensive, high definition, and complete. You can download maps of a city, town, or country, and see it in full resolution. A whole country is around 100MB.
Rome2Rio: how to get anywhere
If you don't know how to get from point A to point B, this app will hold your hand and guide you through it. A huge bonus? You get to save time and money, too. It suggests quicker and budget-friendly options. Send this app to a friend who always gets lost!
Ride-booking Apps: Uber (global), Grab (Southeast Asia), Lyft (USA)
For emergencies, or when you really can't commute, you can turn to trusty ride-hailing apps to get you there. Depending on your country, there'll be other preferred private ride-booking apps to download. In most countries, Uber is the app of choice. While the United States, Lyft is another ride-hailing option, that people prefer more. In Singapore, Grab works much like here in the Philippines.
Your city's public transit app
Depending on where you study, it's super important to download the mobile guide to your city's public transport system. These apps usually contain arrival and departure times, delays, routes, ticket prices, and other updates. Go for the official app of the city's metro or tram. And then, for backup, another community-recommended app.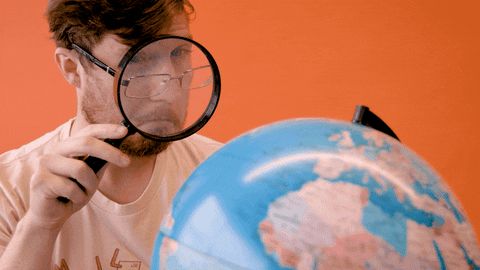 Ready to face the world? Check out our list of partner schools by country. See where life takes you! We've got options from all over the globe.
Want more tips on surviving by yourself abroad? Head on over to our Study Abroad section on the Edukasyon.ph blog!
Tags:
apps
navigation
study abroad
travel
travel apps
traveling