We listen to whatever's on the radio or our default playlists. We need a distraction from the traffic, right? However, sometimes "whatever's on" just numbs our minds. So what if there's something we can tune into while in transit that can set the stage for a productive and energetic day?
Here's a list if you want a break from all the LSS-inducing commercial jingles, the repetitive Top 20, and the radio shows that turn into white noise. We need a little brain food sometimes. Make your commute a little more productive with these (smart) tunes and talk shows.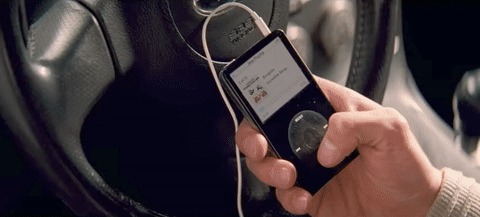 Podcasts
We get it, you sometimes get dizzy reading stories in moving vehicles. So try out podcasts. It's like internet radio. Podcasts are usually a series of episodes about a certain topic, which can range from pop culture, news, comedy, to even fiction.
Try this out for easy listening, especially if you love Marvel or the X-Men. Wolverine: The Long Night is a short story told as a suspenseful investigation into Wolverine's comings and goings in a small Alaskan town.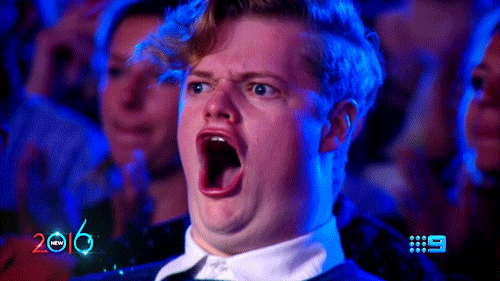 So you want to watch a TED Talk but you can't pull out your phone while walking or in a jeep? TED has a podcast where they post audio recordings of their talks and it's up on Spotify for free. Get inspired and educated.
"Life is an art. Make it your masterpiece." That's the tagline for the Lavendaire Lifestyle podcast hosted by Aileen Xu, the brains behind the wellness and creative brand Lavendaire. If you need peace and comfort in this trigger-heavy digital world, here's your safe space.
King Arthur, Aladdin, Thor, and the Grimm Brothers were awesome and all, but what about those other unknown tales? This is a podcast that explores all those stories, and it's told like a short story. You'll surely be entertained.
We don't need to explain much since the title pretty much says all. It's not so much about the dates and places as it is about strange things and lesser known people we should be thinking about. Now you can make it to class with a new fun fact for the day.
Loved Queer Eye? Well, Fab Five member Jonathan Van Ness has a talk show where he gets curious with an intellectual every week. You'll come out of each episode more informed and more fabulous. And it's all on Spotify for free! Can you believe?
Discover the secrets of a more fruitful—and productive—life with Gretchen Rubin. Each episode, tackles a happiness myth, a productivity hack, and other different forms of practical magic. Some episodes are 30 minutes long, others are bite-sized and less than 5, like a commercial break. Listening to just one makes you feel so refreshed!

Playlists
To feel more energized and focused, listen to music with a challenging beat. One that's got consistency or a flow. It helps to also listen to songs whose lyrics you don't know. That's because you don't expect the next words, so you can concentrate on other things. Here are playlists for studying, productivity, and mindfulness.
If you've seen that ever-looping lo-fi hip-hop beats to study to playlist on YouTube, here it is. For free. On Spotify.
If you consider yourself an old soul with modern tastes, this might be your sound. It's relaxing but with the right amount of upbeat.
Go back to basics with the likes of Bach and Mozart. Let those concertos and symphonies put you in a state of flow.
Find out which of the Fab Five your music tastes align with. There's a Spotify playlist for each of them: Jonathan, Tan, Antoni, Bobby, and Karamo. Sing loud and proud!
Hope you found new earworms for your commute or downtime. Play it cool at school with our handy tips and guides. Go ahead and check out our College Life section on the Edukasyon.ph blog!
Are you an intellectual, too? We're open to student contributors on the blog. Sign up now!
Write about your productivity hacks with Edukasyon.ph!
Tags:
playlist
playlists
podcast
podcasts
Productivity
productivity hacks